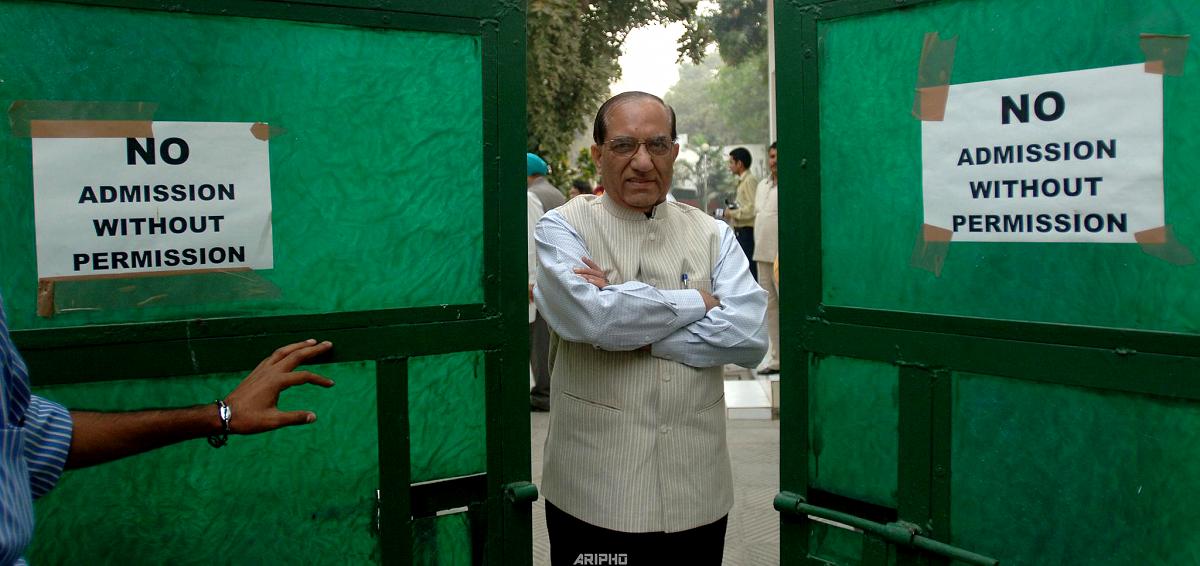 2008 Delhi Assembly election.
I was working for the MetroNow daily tabloid at that time.
I received a call from a reporter to cover an interview of the then BJP chief ministerial candidate, Vijay Malhotra. That was an exclusive interview so they intended to go for a full page (tabloid size).
We reached his official residence in Lutyen's Delhi on time.
As the election was knocking at the doors his residence was crowded with supporters. Vijay ji was not there.
Both of us were waiting in a crowded  ground for him to show up. I was thinking how to shoot a good profile shot of him, there. Since he was getting late I anticipated that he would hardly give any time for the photo shoot. Generally, people speak to the reporters for hours but they become very busy the moment a photographer asks them for a minute to take a photo. We were discussing politics and the prospect of Vijay ji in the election. The reporter added, that Vijay ji was not reachable to his own supporters so he might face some backlash.
It was almost two hours of waiting and still no sign of him.Since the interview had been slated for the next day by the editors we had to continue waiting.
Through out that time I waited, I was tensed. I should confess to you guys that whenever I go out for any profile shoot, I become really tensed and nervous.
Anyways coming back to the incident, he had finally arrived but I remained clueless as to how I would execute the shoot, where I would manage to get a good shot. After a short discussion we had reached a conclusion that I would take the photo then and the reporter would talk to him over the phone, since he was already running late.
'Where to shoot? 'Vijay ji asked a pertinent question! I just looked around for a spot and could  only see people waiting in the ground. Don't know how, but I said 'may be by the gate?'My backdrop was a huge green coloured gate. I shot a couple of photos and he uttered those words, "are you done?" . I too gave that typical answer "one more".  Suddenly I noticed a poster on the gate which  he didn't notice himself. I had included those posters in my frame and I was done.
The next day these shots got a big display. The chief ministerial candidate standing in between two posters that says "No Admission without Permission".
Later, I came to know he was really upset and had said "this is really below the belt". He could not bag the chair that year.

Photo & Text : ARIJIT SEN