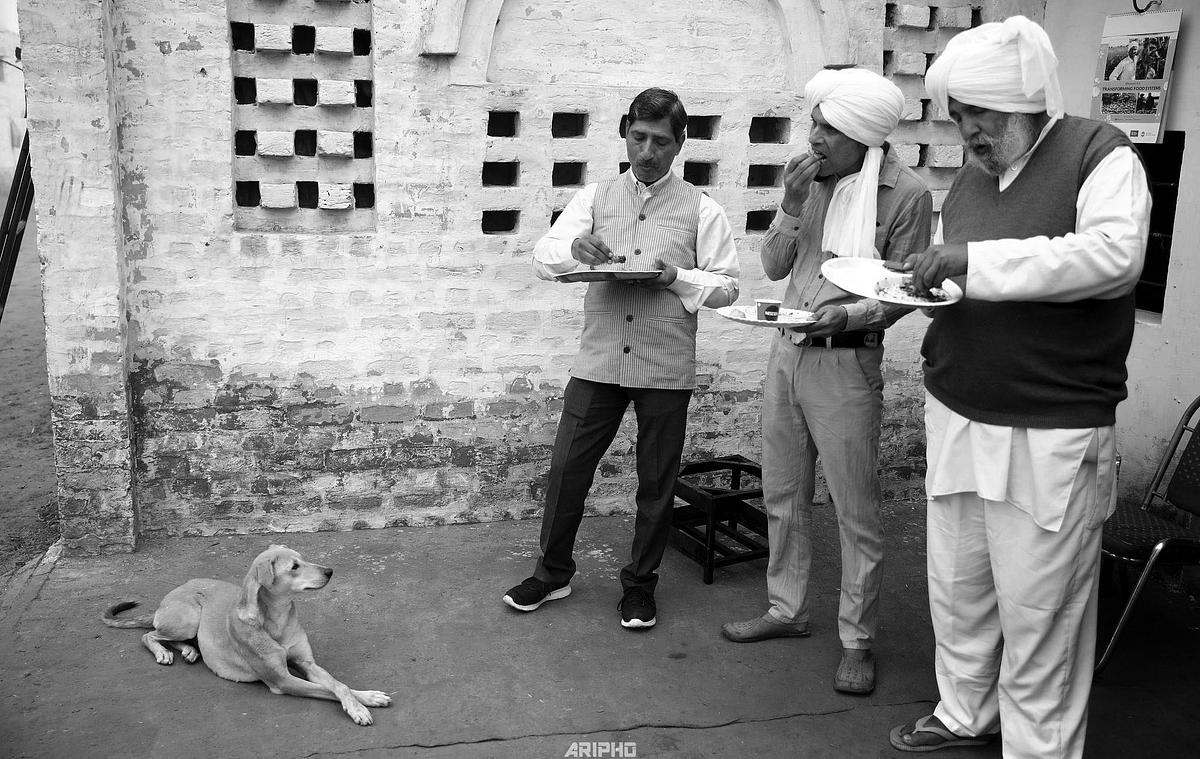 Since the age of twenty-one I am into professional photography .... oops let me rephrase my words rather photography was into me. It made its abode in my mind consciously or unconsciously, intentionally or unintentionally, passionately or phlegmatically, however you would like to come to think of it.  Initially, I would never allow people to touch my camera. I never left for any place without my  camera . People used to make fun of me. Clicking photos or rather viewing the world in frames came very naturally to me. It not only became a means for my survival but I gained respect and recognition thanks to my passion. Seriously getting paid to do what you love is an opportunity that doesn't knock everyone's door. However it showed me the worst of the days too. But not once did I blame it because I chose it rather than it choosing me. I had ,had a rough start since I delved into photography by going against the wishes of my family . The only dream that I carried in my heart was to become the best photographer of the world. Not much to ask you see.
Every thing was going fine at least that is what I thought in the initial years, except  in two occasions , when astrologers told me that I was doing something which I was not made for. Obviously , I didn't pay any heed to their sayings. 

Even after losing my job for the second time I tried to seek comfort in photography. Then came "COVID". It not only changed everything but devastated the people and their lives at large. I was no exception. Slowly and steadily I did come to a realisation that I couldn't depend solely on photography . But what could be my plan B? I had none. 
At this juncture a journalist friend of mine suggested video editing to me. It was something I had not dabbled with . However youtube came in really handy. I did  learn the basics of video editing and more . Did a couple of vlogs for myself for practice and chanted in my head 'bring it on'.
 I soon landed an assignment on the same lines and left no stones unturned to give it my best shot . My primary job as a videographer and editor was a new hat that I donned with elan. Photography took a back seat. I hardly shot around a hundred photos in 5 days. I enjoyed it to the fullest , but it was quite a struggle for me to bid bye bye to my comfort zone and become a student first. Never ever did I think about changing my profession but I actually did that and that too at the age of 44. 
I don't know if I will be able to succeed in my new profession but I can promise that there will be no dearth of commitment. Do I have that privilege? 
This again proved that everything comes with an expiry date be it life or a dream. How fast can we adapt to the change will actually define the graph.
                                                                           *** An obituary of  the  photographer in me.***
Photo and Text by : ARIJIT SEN
Edited by : RAJASHREE SEN