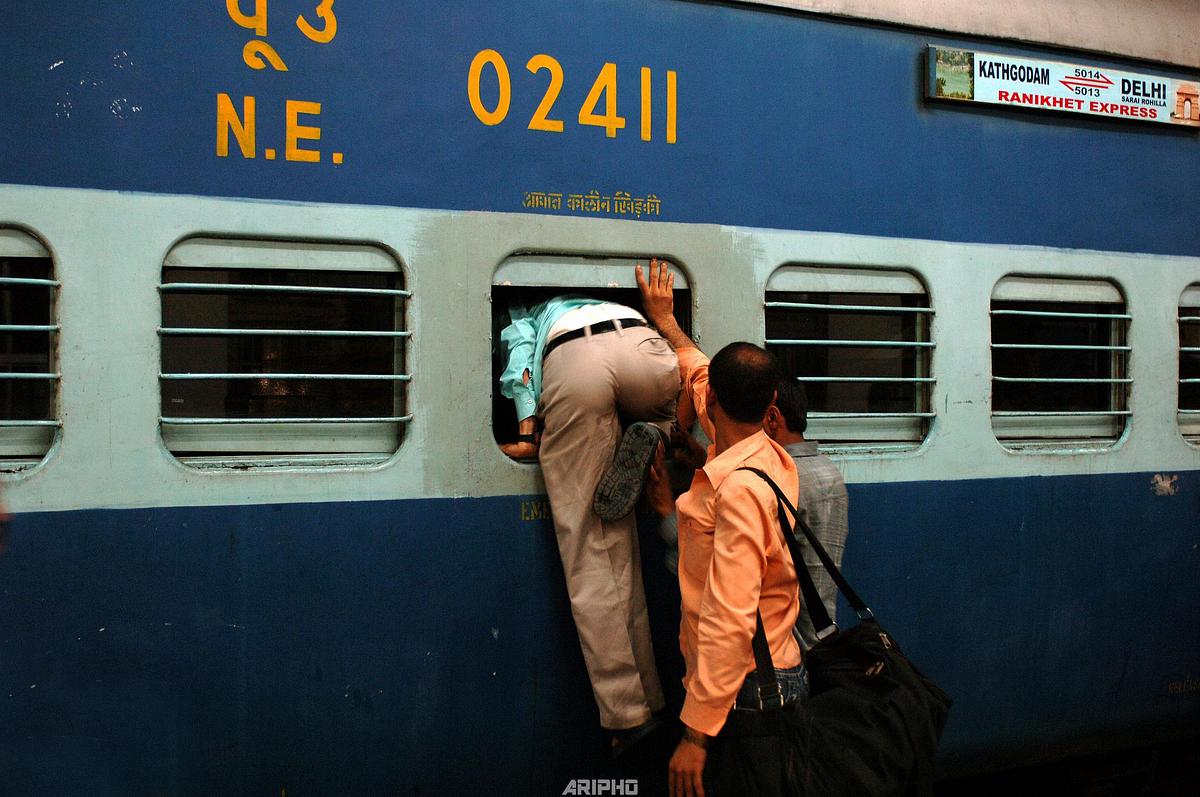 Rath Yatra or Chariot festival is a Hindu festival associated with Lord Jaganath. Rath means Chariot and Yatra means the journey. One such journey I had undertaken in the year 1997.
I was never into the studies and wanted to do something  that did not require me to dabble into academics. I was introduced to photography when my father bought a click and shoot camera, Wizzen. I had never ever heard of this camera but it definitely was one of the best in its category. During that entire span I can't recall of anyone getting married in our family without being clicked by that Wizzen. But never had I thought of selecting photography  as a profession nor was I aware of this profession . After my +2 exams I was hunting for a photography course that would enable me to get introduced to this craft. Then I noticed a small advertisement in a Bengali daily. I called them up to be intimated about the fee that was Rs.850 if paid in advance and Rs.1200 if it was in instalments. My father was very skeptical about my commitment and so he opted for the instalments, in case I change my mind later...
That was the day of Rath Yatra too. To avoid heavy traffic I started early. Had to struggle a bit to find the place in the by-lanes of North Kolkata. It was a one room institute inside a huge heritage building with some history attached to it. I was trying to figure out if it was actually a proper institute or a fraud. I was the only student on my very first day in the photography course, though I was introduced to my other batchmates later on. I had no camera as by then my Wizzen was dead. Armed with a diary and a pen I had started my journey of photography. This course was very different than my educational courses. Here I emerged like a topper unlike in the other ones. Though the starting was very smooth but cannot say the same thing about the journey itself. My entire family was against this decision of taking it as a profession and I was not affluent enough to take this as a hobby. So I had to start doing wedding photography. By the way in the late 90s, wedding photography and that too in Kolkata was not something one would like to do. We were paid peanuts in lieu of real cash. We were looked upon as a second grade citizen. People treated us like waiters of a shitty restaurant " hey you photographer, take my photo" "photographer come here..." "Are you the cameraman here?". During the wedding assignments there were days when I slept in front of the main gate grasping my camera bag, making myself available to a bunch of mosquitos for a hearty treat, ate food just before the closure, had to beg (not literally) for a drop back to my home when the party ended late at night or very early in the morning.
Had some real bad experiences with some small publications too. Remuneration... ? definitely not fees... may be tips you can say, were given for a published photo, even less if they were published in black and white. Irrespective of the expenses incurred. As if the expenses of the film roll, cost of developing and printing never existed. In short it was very difficult to survive. I did these and nothing productive came out which actually took a toll on my confidence but I never expressed that to my parents.
Today when I was checking a modern day polaroid camera of my nephew, I recalled my old struggling days... not the recent one... When I was trying hard to prove my choice of taking photography as a profession. I wanted to leave Kolkata and work as a tourist photographer at the prominent tourist spots with a polaroid camera. I did my research too but never knew how to proceed. Then took out a list of media houses in Delhi and made a plan to visit them in person. If anything clicks. Then like a miracle... may be my childish act made me meet a person due to whom I got a freelance job in "The Statesman". Exactly after an year I went to Delhi. At the age when people get settled with a job and family I started my first job. Thanks to my friend Piyal who made it happen. It was then that I actually got exposed to the real world.   Slowly my journey took me to a new level. With time I had changed jobs shifted cities and moved from one language speaking zone to the other. It was always tough but my love for photography never let me realise that. Stood for hours during assignments without having a bite. There were nights when I went to sleep without food. There were times I slept in a pool of sweat as a cooler or an Air conditioner was way expensive for me to afford. I travelled in public transports to save some money. After many years I bought a refrigerator only to get access to cold drinking water as drinking semi boiled water from 20litre plastic cans was becoming unbearable. I survived one job loss too. My landlord never realized that I was paying his rent from my savings and he went in for the yearly raise of his rent too. They say, surviving in Delhi is very tough due to the rude nature of people and the climate alike. I had survived both with my work and dedication. After marriage, we shifted to Mumbai, the most hyped city. The nature of work , people and the city layout were very different from that of Delhi. I had to go through the hardest hurdles of my life. Travelled in crowded... over crowded... jam packed local trains with my baby, my camera and the monsoon which I tamed over time. I was in Mumbai for almost two years and was about to forget that there is a season called winter. Though you will find people in the streets with leather jackets and woolen caps which is still a mystery . Then it was Bengaluru's turn. This city showed me how it feels to be in a year long winter season. It was the only place where I was abused for not speaking their local language. Here I had never used public transport fearing the language problem. By then I was fed up with new languages, new roads, new people, new colleagues and more importantly new food habits.
Then it took a turn towards Kolkata after thirteen years I came back and faced the consequences. As if I had to complete a cycle, from no job to job and back to the square one. After more than two years of life without job, photography to be precise the journey is still on. May be the course of journey has changed a bit towards video editing but the journey is on. I spend my daily expenses without any assured source of income but I have promised myself that the journey must go on. This journey has reached it's difficult most stretch but it has changed me for the good. I have always cursed this journey for being very rude to me but never knew that it was actually making me ready for this stretch.
Now my expectations from life are the least unlike the earlier days, now I have learned to live in the present, now I know that life is not trapped in my camera its every where, now I know health is more important than wealth and now I know that dictionary has a word called calm. I have learnt that a journey is not only about the speed. Its about the feel, the bumpy roads, the beauty of the ever evaporating time, the people you meet, the experience you gather the lessons you learnt and preserving the child in you. It doesn't matter where and how you are travelling but the journey must go on. It should only stop on the day when you breathe your last but not when the road ends. In this journey I have become a bit of an aetheist but Rath Yatra always reminds me of a journey that I took many many years ago. My well wishers feel very bad for what I am experiencing today but I have only one thing to say. I have forgotten about the fame I had achieved in my field earlier, its a new ARIJIT who is ready to restart from scratch with a promise to leave a mark in every turning. 
With these above words I want to inspire me and many other struggling photographers and people to keep their journey on. The show must go on...
Text & Photo: ARIJIT SEN
Edited by: RAJASHREE SEN