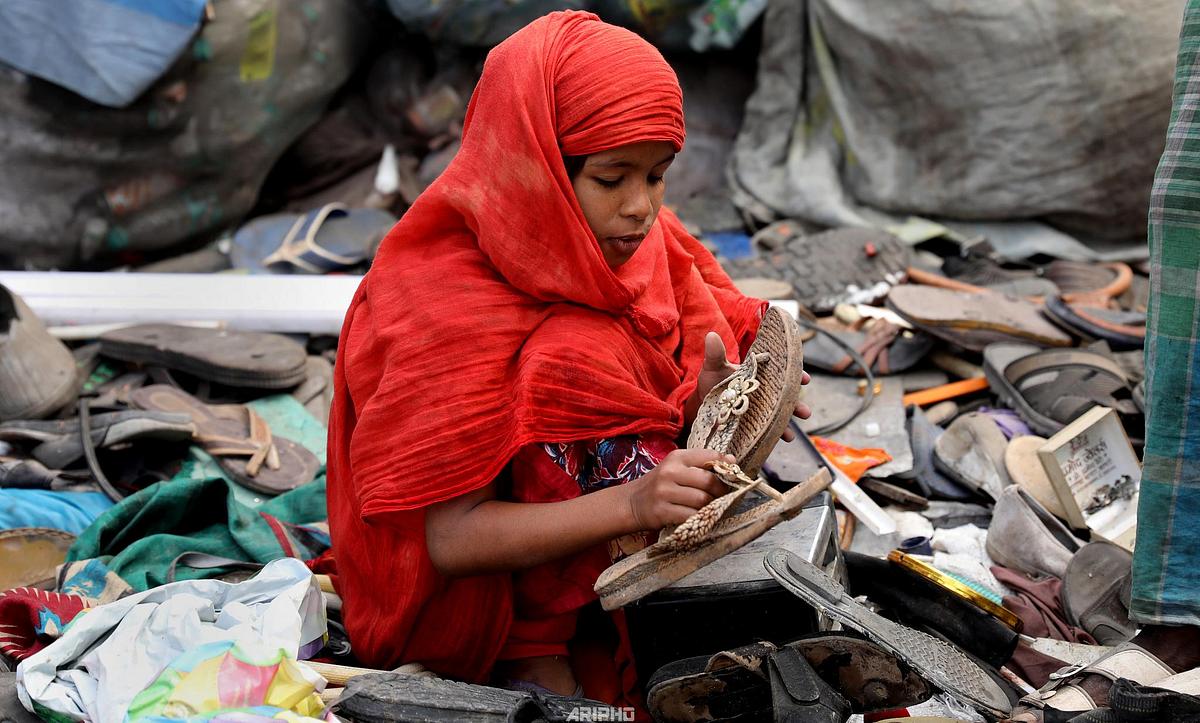 That one...
No, the other one...
next to that green color...
No, this is not the one I am looking for...
ok, how much is this?
What???this too much! Kuch kam hoga kya?...
Ok keep it aside, I am coming back after a survey.
 This is how every woman.... ok most women does her shopping. Please don't take it as a sexist comment because it is....ha ha..
If you ever accompany a woman at a saree shop you will definitely feel very awkward. They will make the shopkeeper take out at least 30 to 40 sarees and in the end  she won't select  a single one.
But that little girl I met the other day, who is only 8 years old... that is just half way to sweet 16 chose her sandals within seconds. Her name is Ankhi, which stands for eyes in English. Ankhi is a Muslim girl from a slum cluster near Dakhineswar in Kolkata. She studies Arabic but doesn't go to school. A non-profit organisation has registered her in a school but Ankhi's mother who works in a garbage dump doesn't allow her to go to school.
Ankhi is a bright girl who acts coy at times. She helps her parents with household chores besides playing with her friends. While working with her father in a dump of old torn shoes, the red dupatta clad girl noticed a golden color sandal which caught her fancy. She picked it up for herself and stacked it in her shanty.
Ankhi amazed me. She taught me that happiness is not available in prim and proper packed goodies, it could be found amidst dirt. Happiness is not in big apartments, it could be in a shanty. Happiness is not  in big things, it could be in small things. Happiness is not in  material possessions, it is actually in our mind.
 We all are running and looking for happiness, everywhere but in the wrong places. Ankhi which means eyes in English, has shown me the path to happiness. Her eyes can really see happiness in things that our calculative eyes would not know.
I am clueless as to how these NGOs actually manage to support young girls like her.
If you want to help her by any means please let me know.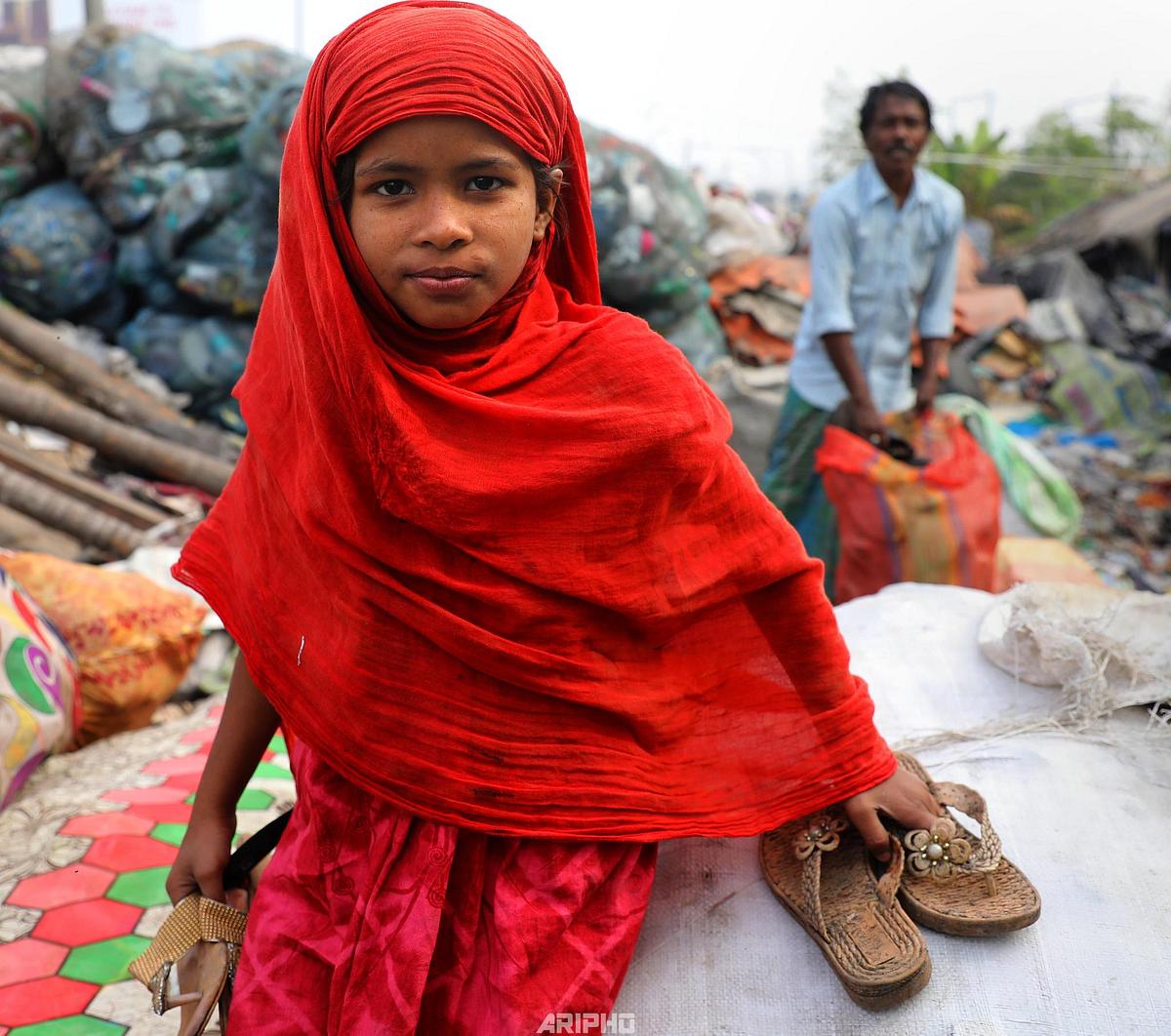 Photos and Text : ARIJIT SEN
Edited by : RAJASHREE SEN
Comments (2)
Hi Arjit Sen, good telling pic and writeup also, very nice, congratulations.
Wonderful finding. Keep sharing such thoughts and images. This will help all of us to do something for them and i wish, we can improve many things around us for a better tomorrow.