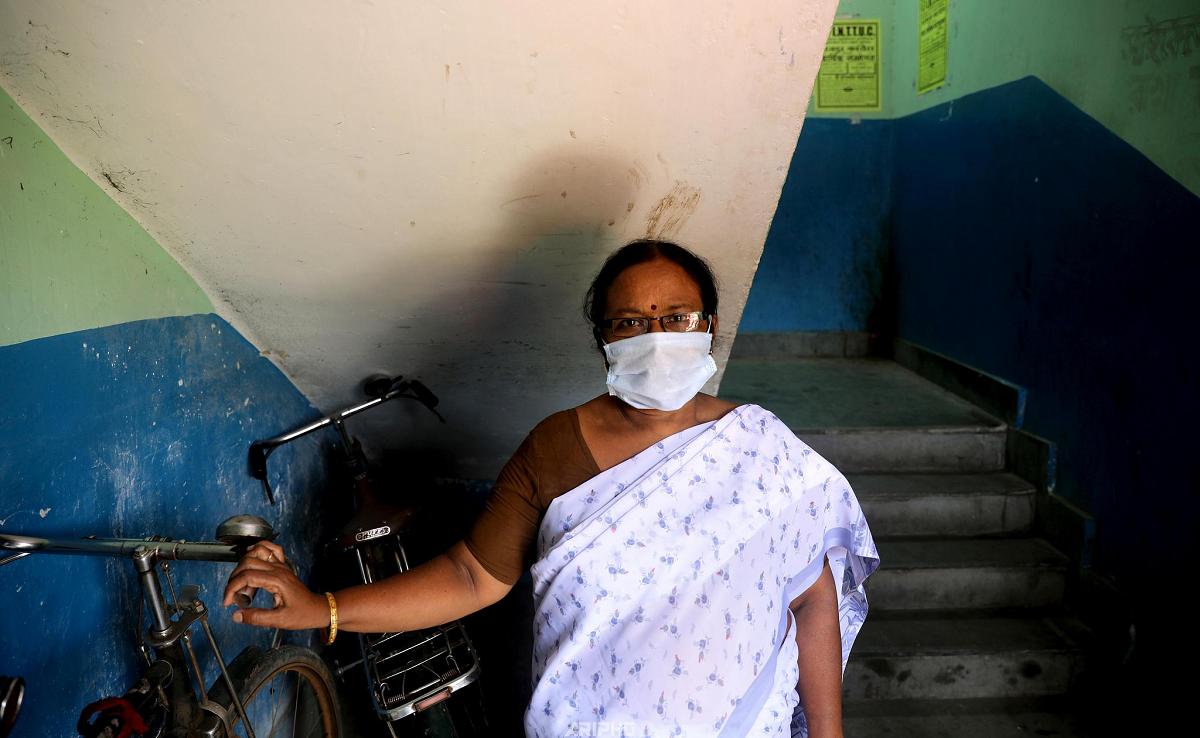 Lakhi Sardar, is a 60 year old health worker who is about to retire at the end of this year.
She is working as a health worker since 1986. She has worked with TB and diarrhoea patients, so for her Covid is just another random disease.
For her , serving people is everything. She feels better while among people and serving others.
"I have a son, a daughter-in -law and a 2 and a half year old granddaughter" confided a white printed saree clad Lakhi.
She further added "they dont allow their little daughter to come close to me" when asked what is their take on her job ?
Her son always scolds her and asks her not to work in this situation.
Later with lot of shame and sadness in her eyes she admits that her son is staying in a separate house with his family as Lakhi is working in the containment zones amid the Covid situation.


Text & Photograph by : ARIJIT SEN