India is known for its love for Cricket in spite of the fact that its national sport is Hockey. The craze for Cricket has made all other sports non-existent. Since my childhood I have seen heated discussions on Cricket in our house. My father and a cousin brother were supporters of the Australian team where as rest of us were obviously the supporters of the Indian team. So during Cricket matches our house got converted into a battlefield more so if its between India and Australia.

Whenever people asked me "how many siblings do you have?" I used to say "Five" to their surprise and later I would clarify four of them are cousins and I have one sister. I used to play with my two elder brothers, not to mention we used to play Cricket.
My father was an University level cricketer and my brothers played cricket at least till the school level barring me. I have only played the game within our house with some weird rules like; one drop catch, OUT if the ball is lost or falls from the rooftop or goes outside the boundary wall. We had a small patch of land in the backyard which was our own 'Eden Gardens', apart from that we used to play in the rooftop that had a small piece of verandah. Though the word small is much bigger than that actually. The venue used to vary with the weather and time of play. One day my elder brother whom I lovingly call 'Dada Bhai' was demonstrating a hook shot (cricketing shot) to the other cousin brother 'Pabai Dada' in that small verandah and I was  watching them sitting on a chair just beside the one who was batting. One ill fated shot landed on my face leaving me bleeding profusely and I ended up with two stitches on my lips. On the days of festivals the other cousin brothers used to join us too. Some of them used to deny getting OUT even after being clean bowled. So we were not just a cricketing nation we were a cricketing family too. We used to practice catches with the rebound balls from the walls leaving marks all over the building.  We could not afford to lose a ball so if it ever fell in the drain we had to pick it without our mothers knowledge. Else we had to bath in the wrong hours of the day.
The Idiot box was the only resort for us to watch the matches. We had to remain satisfied with the radio commentary or had to wait for the evening TV news bulletin in case of the matches played in the international venues.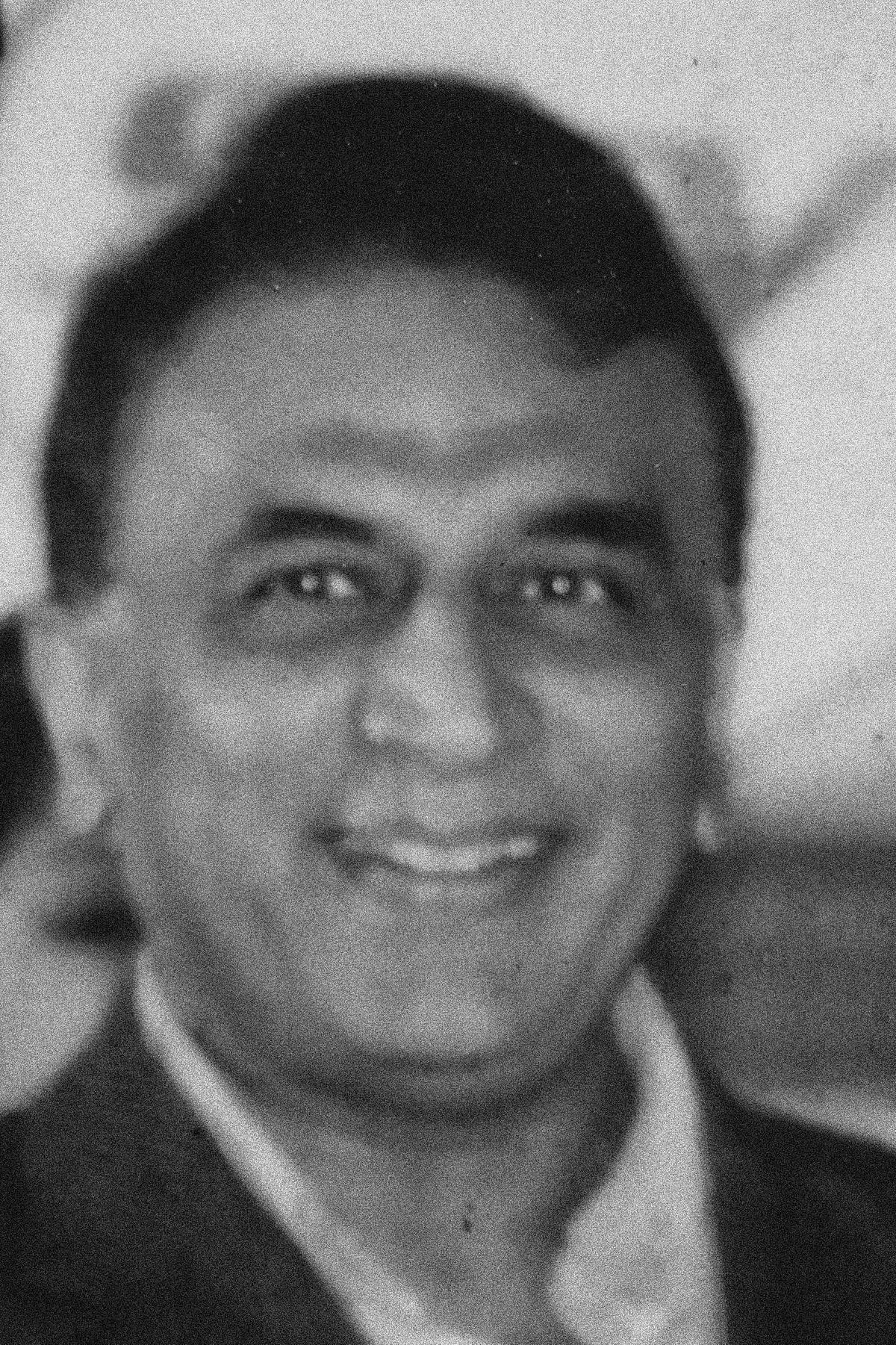 I was a great fan of the "Little Master" Gavaskar, Sunil Manohar Gavaskar. If Gavaskar was on the crease and the game was on, I used to sit throughout. Once he got out, the match was over for me. All of his records and scores were on my finger tips. I can still remember his only One-day International century during the 87 World Cup. I can still recall the moment he scored the 10000th run in Test cricket. His stance with an unique head gear is still crystal clear in my memory. I am a witness of many of his memorable knocks, thanks to that Black and White TV set. I could never withstand any criticisms against him. I have always desired to meet him in person which never materialised. I never even got an opportunity to ever watch him play in front of my eyes . Once he came in my dream, I met him in the streets and I was so overjoyed that I jumped into his lap. In reality, I never got the opportunity, not even during my photojournalism days. The craze remained even when he started commentary after his retirement.
My father used to bring match tickets for us but they were all complimentary tickets with which we had to sit on the opposite end of the Club house / pavilion. Once, my elder brother 'Dada Bhai' had managed to procure a ticket of the Pavilion seat in a match at the Eden Gardens. During a break he found Gavaskar in the lobby, by then he had taken retirement. That was one of an opportunity for my brother. As if God himself stood in front of him. He shook his hand and wrapped it up with a handkerchief for me. He did so to preserve the essence of shaking hands with Gavaskar, so what if its second hand. That was the only way I met my childhood hero. My brother had described that moment later with all the decorative drama from his end, which made me more elated and crazy.
Later on I have met many cricketers and film stars, shot their photos too, but never got the opportunity to meet Mr Sunil Manohar Gavaskar.
Many Happy Returns of the Day Mr Gavaskar.
From an ardent fan.
Text: ARIJIT SEN
Edited by: RAJASHREE SEN
Photo: Had to borrow