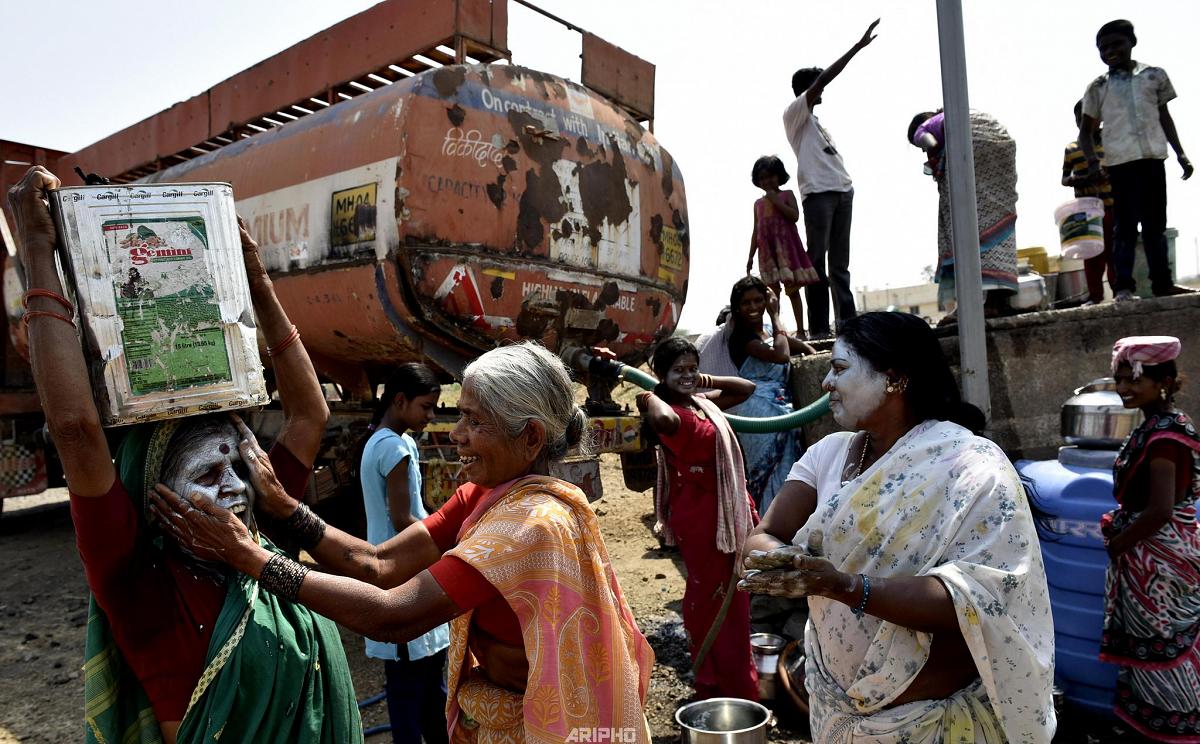 In 2016, we travelled all the way to the Marathwada region to cover the drought situation from Hindustan Times.
That was quite a hectic trip. During that trip our correspondent made me share a room with him and his snoring made it even more tedious for me.
We visited several parts of Latur and Beed in search of stories related to water scarcity. India is a strange country. On one hand people are dying to get a glass of water again on the other hand the districts have hectares of land into sugarcane cultivation. On an average 1 ton cane needs about 60-70 tons of water. I am not going into the technicalities of sugarcane cultivation but just trying to put the facts in place to make my point crystal clear.
It was the month of March, and already very hot and humid . Even though we were travelling in an air conditioned car it was not very difficult to understand how bad the situation was outside. You would feel like drinking water every second that too in a place where drinking water is not available in abundance. There was a stretch in Godavari river where you would  find more pipe lines to drag water from the river bed than the grass.
It was my first visit to such a place so I was very keen to portray the problem. But the correspondent was more keen on taking interviews of the officials and scientists and in between he would go for a  pan(beetle) and cigarette break. I was getting frustrated and irritated the way that trip was shaping up.
We reached Beed, and spent the night in a small hotel. From the locals I came to know that the next morning the water tanker would come at Takalsing village of Ashti Tehsil. My colleague was a late riser and he needed at least an hour to take bath, complete his puja and get ready.In the morning I woke him up and informed him that I was going to cover that tanker thing by the time he would get ready and we could carry on with the usual assignments later. He insisted me to wait for him ,as this idea was not a part of his agenda. There are very few reporters in this universe who care about the photographs for their own stories, they can't visualise. I tried to reason out by stating that the tanker was about to reach shortly and we would miss that if I delayed.Since the tanker came only once a day so we didn't have any second chance at capturing the moment. After listening to all of it, he uttered in a laid back tone that 'we will ask them to wait for us, what a big deal? '
That was a shocking statement ! There are people who don't have any drinking water, and we would  extend their wait for it while sipping a bottle of Bisleri water (mineral water)? I protested vehemently though it all went in vain. He accompanied me as he had decided. The tanker was late. I was more keen because that was the day of,  Holi (festival of colours). Wanted to see how the locals would behave on the festival of colours amid water scarcity.
As we reached, the people were already waiting for the tanker to come. To my shock, an Indian Oil tanker arrived with drinking water.
A big reservoir was filled and simultaneously the locals carried water to their house in steel utensils one by one. On an average each person took 5-6 trips in the extensively humid weather. Mostly women had taken up this responsibility to make sure their families did not suffer. The menfolk were no where to be seen.
To my bigger shock the people soon started playing Holi. Not with gulal (traditional colours for Holi) but colours, silver colour. Which will take litres of water to remove. I was wondering, why were they wasting this water when they would have to wait till the next morning for it. I do not  know why they can't prioritise in such a precarious situation.
When the authority is not sensitive enough towards the issue, the media is not serious beyond its readership/TRP and the victims themselves are highly irresponsible how can we expect to solve this issue?
After this  incident I spoke to our correspondent over his pan (beetle) break. 'Why are they playing Holi amid this serious water scarcity? 'He was not at all interested in having any discussion and so we moved on to the next interview. This photo , however never got published.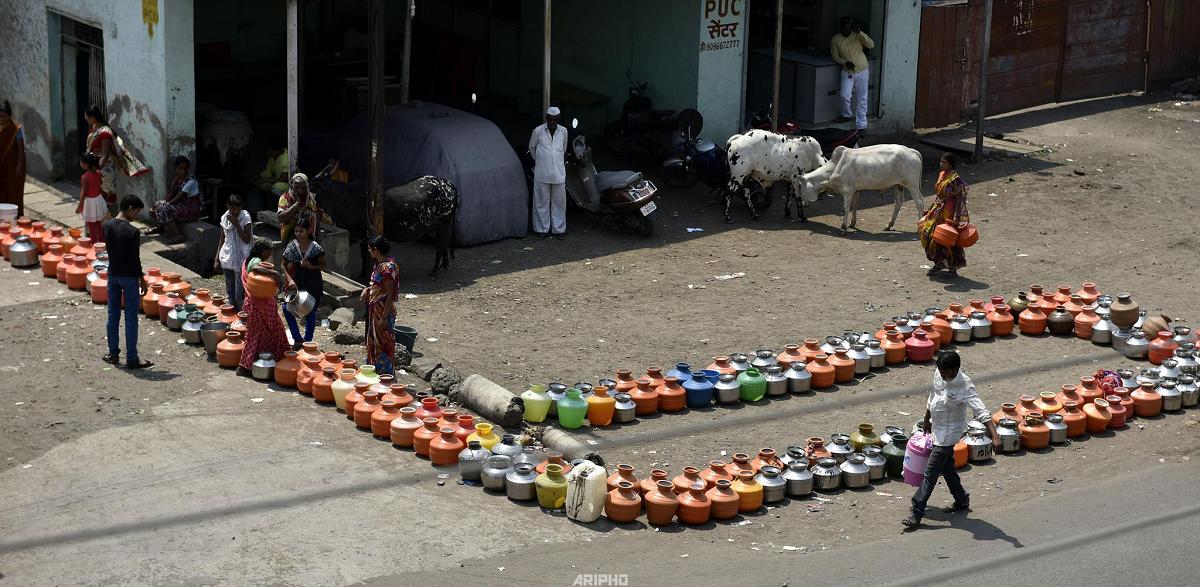 Photo & Text : ARIJIT SEN
Comments (1)
Well written and thought provoking