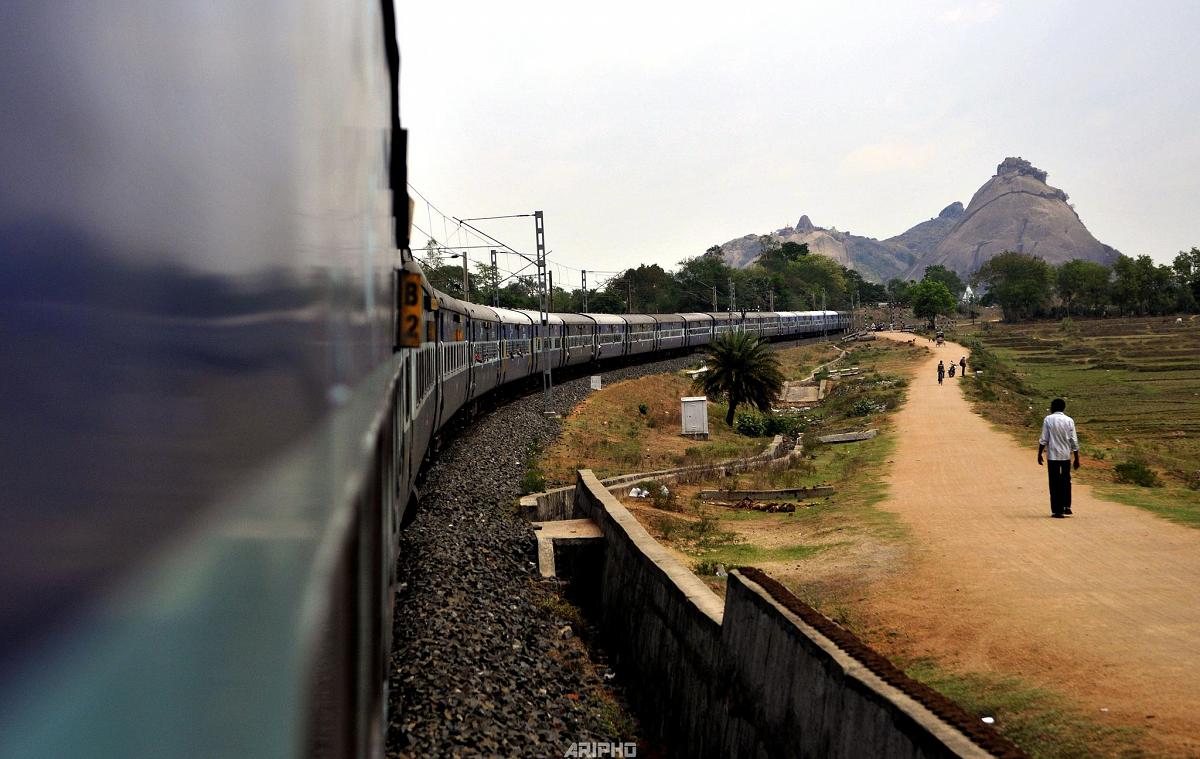 Let me talk about a train journey that I will never ever forget . It was a journey of 4200+ kms which happens to be a 10% of the Equator.
I was working for Hindustan Times back then.
I was assigned to cover the longest train journey of the Indian subcontinent which stretched from Dibrugarh to Kanyakumari with a senior correspondent for our weekend magazine, "Brunch" . It is a lifestyle publication by the way.
I found this assignment very interesting yet  was in two minds as I had to travel for more than 3 days by train.
One of the main reasons why I avoid train journeys is for the dirty toilets.I found it very inaccessible and yet I had to endure it for three days as I was not left with any other option. Also avoiding usage for three long days could have had a hazardous side effect on my co-passengers too.
Coming back to my story, we had flown to Dibrugarh from Delhi. The next day we boarded the train from Dibrugarh.
I never knew that a train driver had to go through the breathalyser  too. In our compartment I bumped into a group of ticket checkers among them one guy was a bit more superstitious. He read his prayer book holding on to his black jacket an important part of his uniform. Our 2-tier compartment was almost full with an exception of a few berths. I took the upper berth leaving the lower one for the marginally older correspondent.
In my opposite berth there was Suseelan with his elder brother Ravindran. Ravindran was in Assam Rifles. Due to high blood pressure he got paralysed and got abandoned by his own family. Suseelan left his job in Muscat and returned to India just to take care of his brother. Through out the journey I noticed him taking care of his brother like a mother. Another co-passenger was Beryl, a Naga-Mallu combo. This talkative girl was a primary school teacher who was travelling in order to meet her father's family in Ernakulam. She shared how she felt when the Nagas got discriminated in other parts of their own country and how they follows South Koreans in their day to day life.
I always preferred to travel in A/C compartments but this time around I had realised that it is one of the most boring things to do. Everyone was travelling with their curtains on. More importantly I was supposed to take photos and was not able to do so.
Every now and then a hawker would come. They were selling stuff ranging from food to electronic items obviously at a cheaper price. That train had no pantry car, sorry it did have one  but only for the train staff and not the passengers due to the threats from the hawkers' union. Every thing on board had to be bought and consumed from breakfast to dinner. The coach attendants got to know that we are journalists so they would serve breakfast to us as a special gesture but left us embarrassed in front of the other co-passengers. When they found me to be a Bong like them, they shared a lot of things with me.
They confided that if anyone  ever took away the blankets or the bed sheets provided by the Railways, the coach attendants who earned around Rs.1700 per trip ( as on 2013). Rs360 for blankets and Rs150 per bed sheets was deducted from their salaries.
During this trip I got the opportunity to travel in both the engine and the guard cabin. Quite an experience I must admit.One can not hear any thing except the super high engine sound. There are only two seats for the pilot and the copilot. No earplugs for the safety of the pilots nor a washroom. In a very short span I could understand that the job of a train driver was meant only for a tough guy.
The guard's room was just the opposite one to that of the  engine. It is quite a big one for the lonely guard and its a quieter place than the engine . The guard cabin consists of a box which contains several things including flags, maps torches and detonator for emergency. While we were in the guard's room, the coach attendants could not find us in our seat so they came all the way till the guards room to serve us a flask full of tea. 
Since we were covering the train journey, I insisted my colleague to visit the general compartments too. By the way the general compartment and sleeper class were all same from the 2nd day onward.
We went inside one such compartment once and my beloved colleague came out within a minute and never went in. Being a greedy photographer I went in several times. That was a totally different world out there. No space for standing. People were eating food standing in their place what if they lose that place. Half as dozen people were seated in a four seater and two in a double. Among them there were some intelligent people who did not bother about seats. They had build their own hammock with a piece of cloth. Somehow I managed to move towards the toilets. One was occupied by seven people while one guy was travelling a tad bit more luxurious from the others since he had managed to occupy the other toilet all by himself . Finding a journalist among them they shared their plight. Most of them were travelling from Assam and Bengal to the down south in search of work. According to them, they could manage upto Rs30000 a month. One had to go inside these compartments to understand how these people were trying their best to earn their living . My colleague missed that. He was busy talking to the people who were attached to their mobile or laptops for movies or may be enjoying their sleeping mode.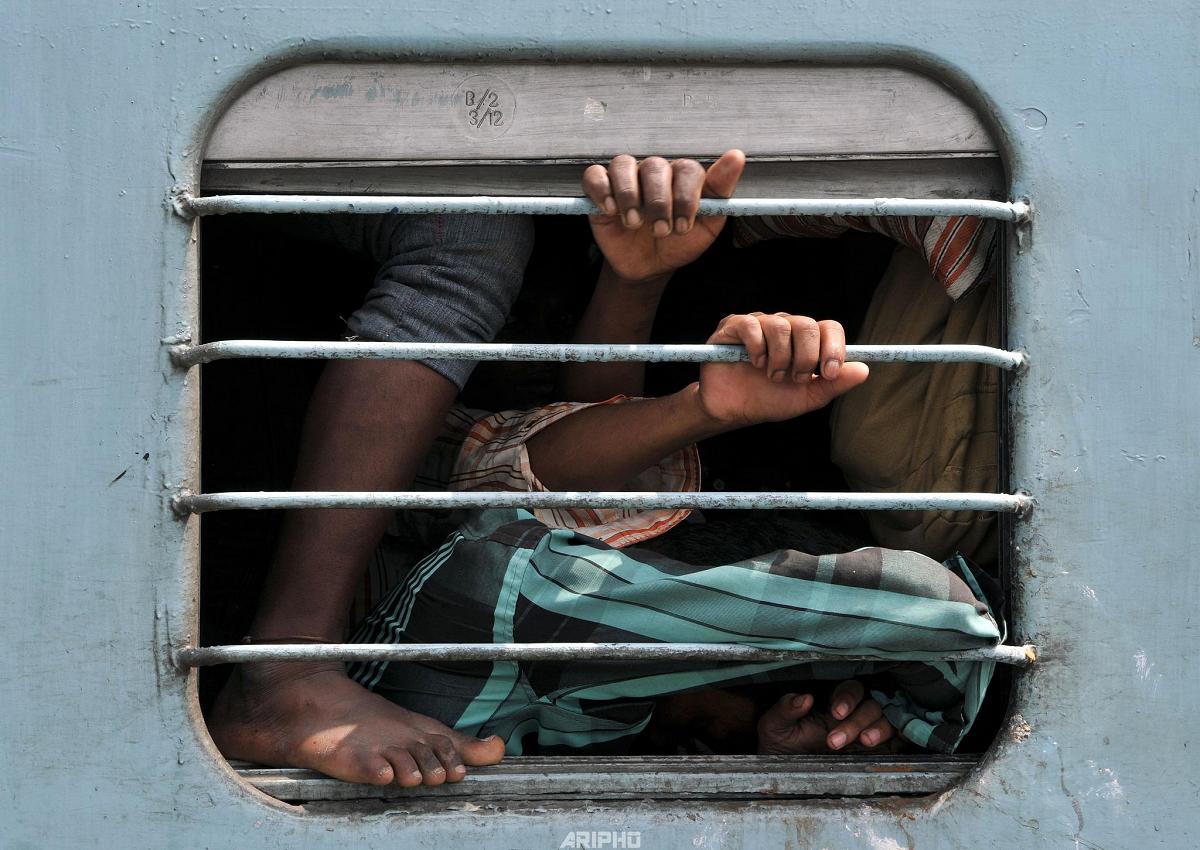 It was an unique journey in every sense. It was a journey from tea to coffee from the mountains to the sea. A journey through the one of the poorest states of the country to the richest one. It was a journey from rain to the scorching heat too. When we started our journey it was raining but when we reached our destination it was the scorching heat in Kanyakumari that greeted us. The changing landscape was very interesting. From the mountains of Assam to the rivers of Bengal to the picturesque landscape of Andhra Pradesh and Tamil Nadu.
All of it was for a cover story of the magazine. My first ever. The  published story would only consist of  the glossy part and not the rusty one or the real one. It was never a story for a magazine like "Brunch".  They might have scored a story but failed to tell a many tales that actually was the soul of that journey of a lifetime.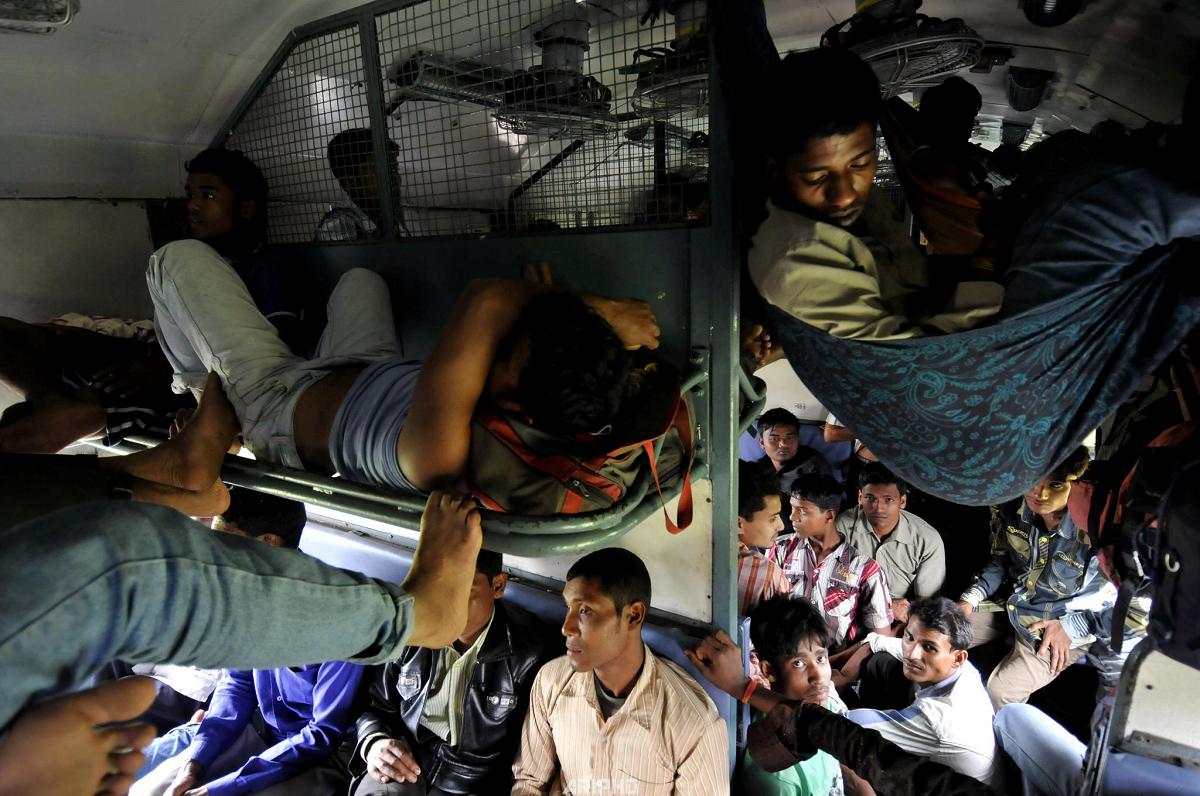 Photo & Text : ARIJIT SEN
Edited by : RAJASHREE SEN
Comments (1)
Very nice article... Great pix...enjoyed it