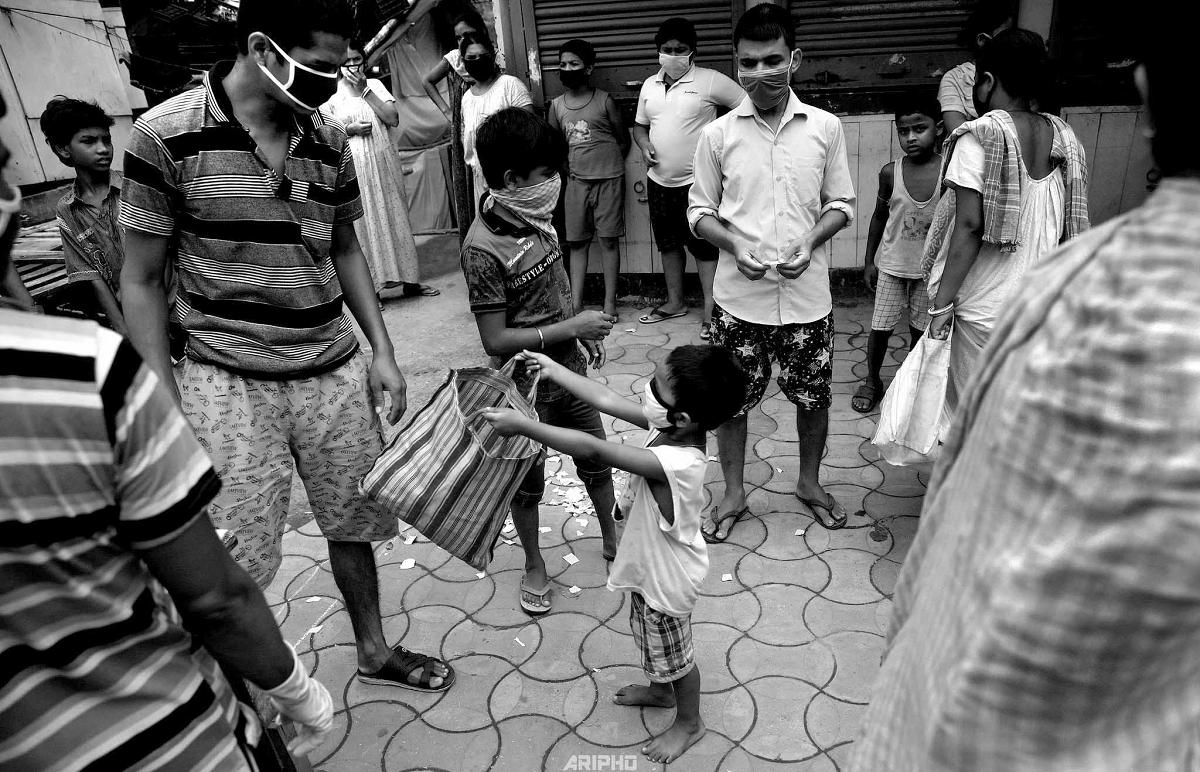 Its now been more than four months that we are all fighting a blind battle with Corona virus. Thousands of people have lost jobs, thousands more have pay cuts. Unorganised sectors are the worst affected till now. May be the future is organising for the organised sector. None of us know what will happen tomorrow. We cant really trust our scientists even.Today if they say, we all should use N95 mask, tomorrow they will say just the opposite. One day they claimed that the virus is not air borne while on the other day they said it is. Politicians are saying we have "n" number of beds available for the Covid patients which in reality appears to be much lesser in number. The situation is dark in every possible sense.
Covid has brought some scope for the politicians and the ones willing to join the bandwagon.They all are on the road to distribute dry ration and cooked food. Even though they are getting political mileage, the really needy people are also getting benefited to a large extent .The slum dwellers, small business owners, part time workers are all heavily dependent on the charity of the wealthy people, political parties and NGOs. There are people who will stand in the queue for dry ration distribution by the government and as well as the local landlord's charity. Whereas some unfortunate will always end up last in the queue and would return home empty handed.
Again there are people like Nitai Mondal, a rickshaw puller whose daily income is less than Rs100/- yet he sacrificed his ration quota for a needier one.
On one such Covid afternoon I was walking around my locality in search of some Covid moments. I noticed a queue of ration bags. Yes, ration bags were kept on the circles made on the ground. Later I noticed the bag owners were waiting under the shade. They were waiting for a dry ration distribution by a near by housing society. I really liked the initiative by that society as ours were limited  to security guards of our own society only. I too waited for the distribution. Mostly housewives were in the queue except for one little boy with a bag of his own size. When that boy reached the distribution table he spread out his bag for ration and at a distance I too spread out my hands to capture this moment. Even my photo hungry eyes were wet that day. That innocent child didn't know that his hunger had no value without his parents presence.May be he wanted to help his mother unlike his father who might be enjoying a good afternoon sleep at home.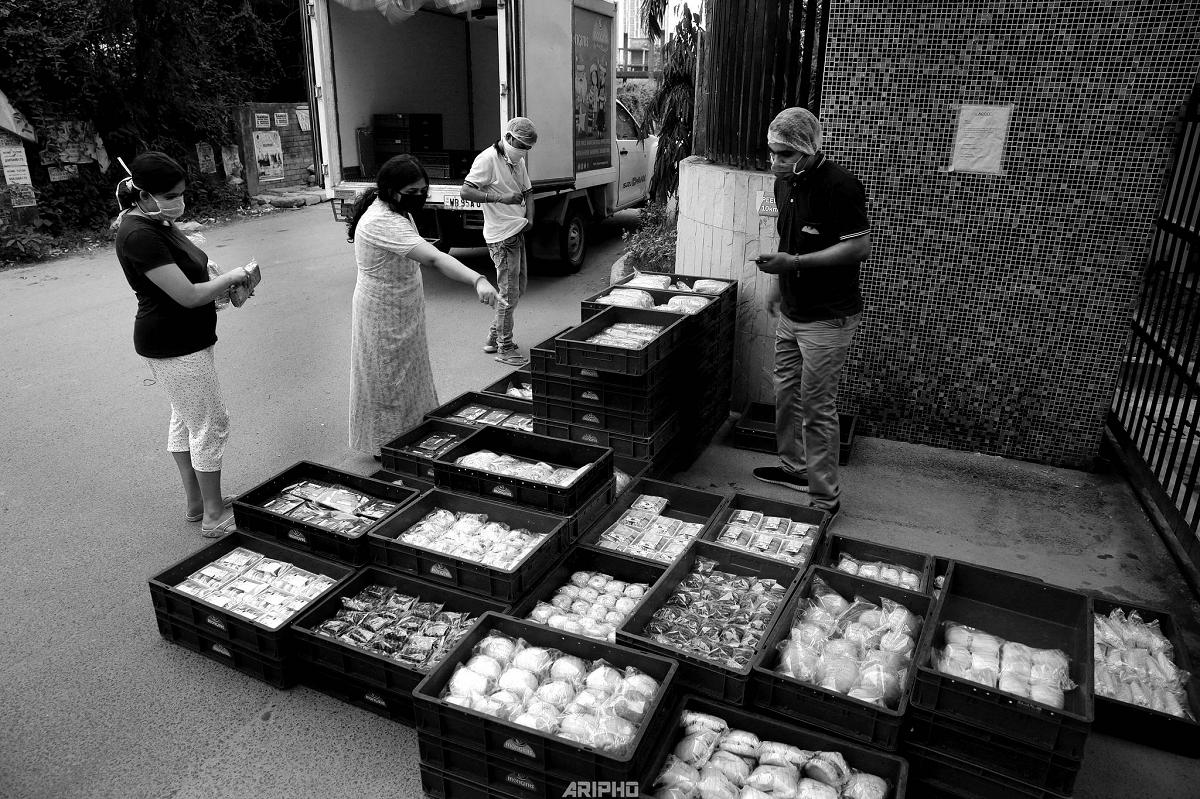 Our housing complex is a big one, naturally a good place for business. Some big retail companies have come to our society for business like the Monginis confectionery. We don't buy their products otherwise as we are spoilt for choice otherwise. But in this Covid time we all lined up in a disciplined manner to buy their stuff. Haringhata meat, an old frozen meat company of Bengal too made its re entry in this situation . We all were about to forget that name but the Covid did a miracle for them. Axis Bank ATM has come to our door step. Some more door step vegetable and grocery delivery retailers also have come to our society for business. Spencers, a big modern super market comes to our society once a week.
Though there is a striking contrast in the hands of a little boy spreading out to collect his food and the  hand spread out by the business houses to up their scale, somewhere everyone is looking out for an opportunity to survive . Dice rolled to 1 for some and 6 for some in this unique world of our's.
We the people who got a 6 in the dice rolling should not become too laid back as the Sun is never constant to any particular place. We all need to be compassionate to each other. You never know when the tables will turn and it will be our hands spreading out for ration .
Its not possible for Sonu Sood to take care of the whole world all by himself. We all should join the spreading hands to create a bridge between the have and have nots. Lets create a better world. We have the time to rethink and recreate in the way we want our future to turn out.
Photo & Text : ARIJIT SEN