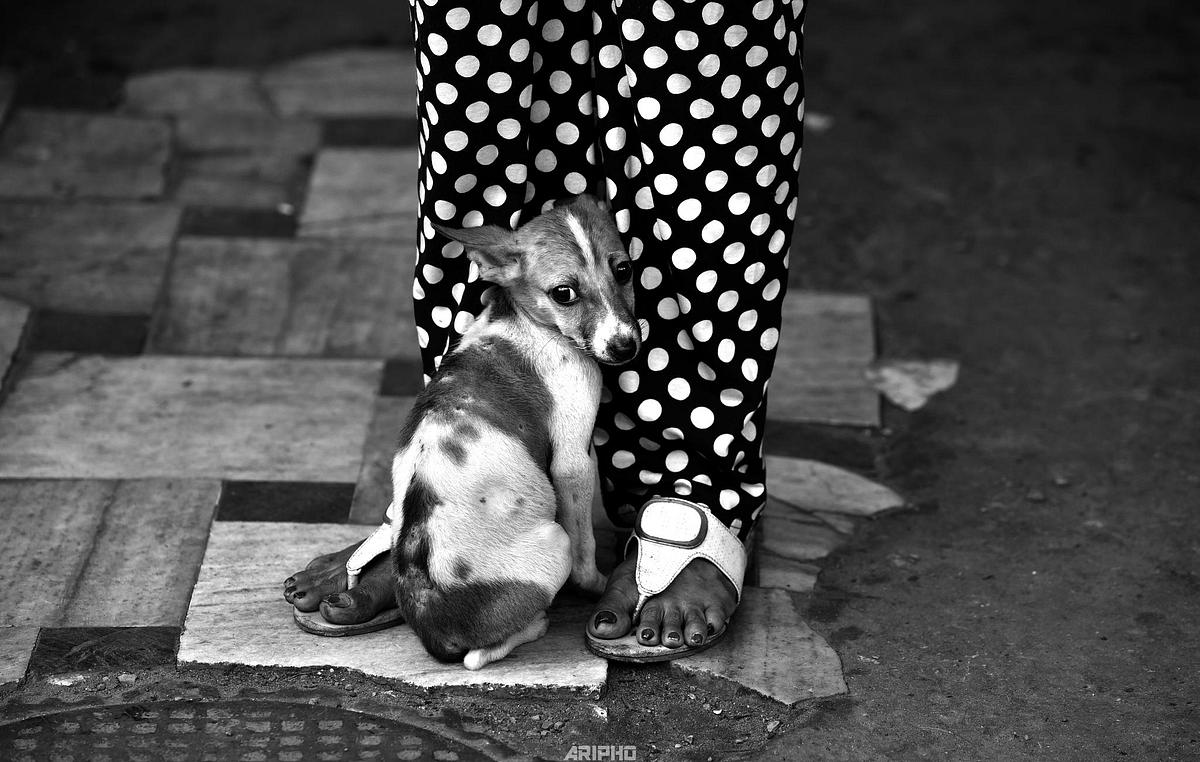 Are you scared? Have you been taught to be scared all the time?
We all are scared of something or the other, some admit while the others are scared to admit their fears.
I have always raised my voice against any wrong doings that I have encountered and landed myself in a brawl.
Today, a so called highly educated person verbally abused me and threatened to beat me up. But today I was not scared, he could only beat me to death nothing beyond.
My mother was very scared about me. What if I can't match up to the standards of our society? as I was pretty average in my studies . Will I be able to survive in their absence?  in this crude, rude, rough and tough world? She was always anxious about me. If I ever came home with any scratches or bruises , she would ask me hundreds of questions to be sure that those were not from any fights. She always used to ask me not to argue with people, "they might hurt you". I used to tell her that every mother tells this to their child and therefore they should also be equally scared of me.
When in school, I was scared of teachers. They might punish me for not being able to answer the questions. I was scared of my classmates, they might bully me.
During the exams, I was scared of failure. At home I was scared of my father, "I will give you a tight slap" his words were enough for me. I was seasoned with my mother's scolding so was not much scared of her.
In my childhood days, I was scared, what if my parents die in their sleep ? I used to actually check at night if they are breathing.
When I went out for the first time with my camera for street photography, I was scared about people's reaction. Once I was clicking the bellowing smoke off an earthen oven kept on the road side. A passerby passed a comment pointing a woman, "why are you wasting your film role clicking this earthen oven? click that woman."
I used to go for early morning outings with my classmates of my photography class. My family members were scared, what if somebody snatched my camera during the stretch I walked to the railway station? They suggested me to carry the entire camera bag in a grocery bag to hide it from the potential thieves. Never did that, I was scared with, what will people say?
When I grew older, contemporaries started working, some got married too and I was still stuck with small assignments. Gradually, I started getting scared about things. Will I get a job?  Will I ever settle down like our society does? What will people say?
When I got the opportunity to freelance in a reputed newspaper, I was scared what if I fail to shoot the right moment? What if I miss the news?
India vs Pakistan Cricket test match was being played at the Eden Gardens. My boss was shooting the match with a 600mm lens and my job was to sit beside him with a short zoom lens which is inappropriate for Cricket (my role was not clear to me).
Sourav Ganguly, the son of the soil was in the crease and my boss had to pee. He left his equipment with me and asked me to remain alert and shoot if anything important happened. That was first time I had touched such a big lens ,forget about clicking. For the first few seconds I struggled to find the batsmen and as I settled down immediately, the crowd roared. I got nervous and lost my frame. By the time I had realised that Ganguly got out, he was almost back at the pavilion. Hardly managed to grab a mug shot of him. I was more ashamed than scared back then. By then my boss was back , may be he left his work midway and had hurried back. He started scolding me. "How can you miss such a moment?" a colleague sitting next to me also joined him "Did you really miss it?" Later I gave it a thought, it was a LBW out, not photo worthy and no newspaper in Kolkata would ever publish a photo of Ganguly getting out.
When I went to Delhi, I was scared of everything. How will I survive in a city known for its rudeness? How will I navigate through the broad roads? How will I converse with people in Hindi and English? as I was not fluent enough. How will I accomplish my assignments?  Will I be able to succeed?
By the time I dealt with all my fears, a new one emerged.
What if I lose my job?
The fright bug bites the frightened the most. I lost my job.
When will I get my job back? How will I survive in Delhi without a job?   Returning back to Kolkata was my biggest fear.
After some time I regained a job but the fear of losing it never went.
When I was preparing to get married, I was scared will my wife accept my idiosyncrasies? will she be able to accept my family?
During my job tenure, I was scared to say anything against my boss. What if they kick me out of my job?
Once three of us photojournalists were man handled during an assignment by some security guards of a big business house in Mumbai. My boss, his boss and the big boss was never bothered to call me to know how I was doing. When the business house wanted to compensate us, my then boss stood against that. When I received the compensation cheque he went on to teach me whom to mail and how to mail and how not to mail. I was frustrated with him, & shouted him back over the phone and said I would tear up the cheque and didn't want the money. Later he presented the whole thing like, he was the one who had helped me to get that money by convincing the HR people.
On the very next opportunity he kicked me out.
Since then, one fear is off from my head. No one can kick me out from my job, I am on my own now.
How long will I have to live with this fear? I am bored of it now.
Every step we take in life is smeared with fear. How many things can you do at a stretch fearlessly? How many decisions can you take fearlessly?
In our society the greatest fear is what will people say?
Till last year, we had fear of failure, accidents, losing the loved ones, missing the targets and obviously that of death. Now one more thing got added to the existing list, fear of breathing amid Covid.
If we try hard we can overcome all our fears. Mostly to get rid of a fear we need to know the thing inside out. If we understand the disease properly, we can stop fearing about it. If we know our lessons well, we can get rid of the exam fright. If we know the pros and cons of our decisions, we might get rid of fearing about the failure. But you are never going to understand your wife hence don't stop fearing her... at least pretend... Or else you might lose the power to be frightened at all. YOU NEED TO LIVE FOR THAT!!!

Text & Photo : ARIJIT SEN
Edited by : RAJASHREE SEN