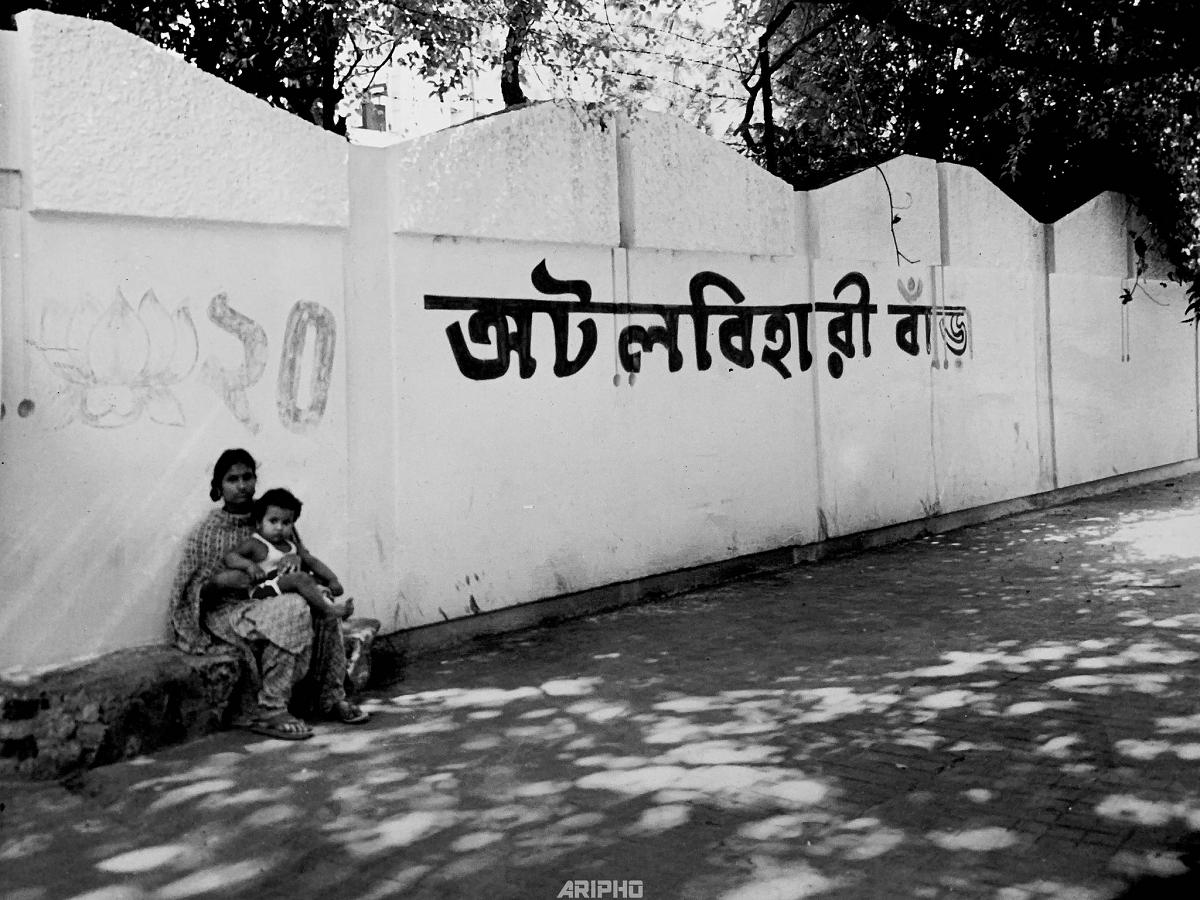 Kolkata, my city Kolkata. There are many adjectives to define this city. "City of Joy", "City of Intellectuals", "The Cultural Capital of India" and many more.
I was born and brought up in this shabby city (my own perspective). Never liked this city for several reasons but never accepted any criticism about the city from an outsider (non resident of Kolkata).
One sunny morning while crossing the road near Rabindra Sarovar stadium in Kolkata,India, I suddenly came across something and was utterly shocked. It was a graffiti. A half finished political graffiti where a so called "intellectual" ,"cultured"  Bengali babu had added his thought. It was in Bengali "Atal Bihari..." and one person added to the name his "Banra" (penis), I mean a slang term beside the name of the then Prime Minister.Thus it read "Atal Bihari Banra".
If I am not wrong Mr Atal Bihari Bajpayee was the Prime Minister then, and the opposition party had every right to oppose him. But whoever did this not only insulted Mr Bajpayee, but he had included the entire nation and the entire Bengali community in the purview of his creation.He had insulted everybody.
This creative graffiti raised several questions in my mind. Are we really getting the right form of education? Are we moving towards the right direction? And many more.
Next morning I revisited that place just to click a photograph of that graffiti. Those were my initial days of photography and so I was a bit scared. What if someone attack me for taking this photo? (a silly thought though)
Since I was not associated with any newspaper at that time, I could not publish it. Later on a small Bengali tabloid published that photo, but I wonder how many people actually noticed that photo that day.
I don't want to prove any thing here but just want to say something. Before adding mouthful of adjectives for your beloved city please add some sense to yourself first.
Text & Photo : ARIJIT SEN