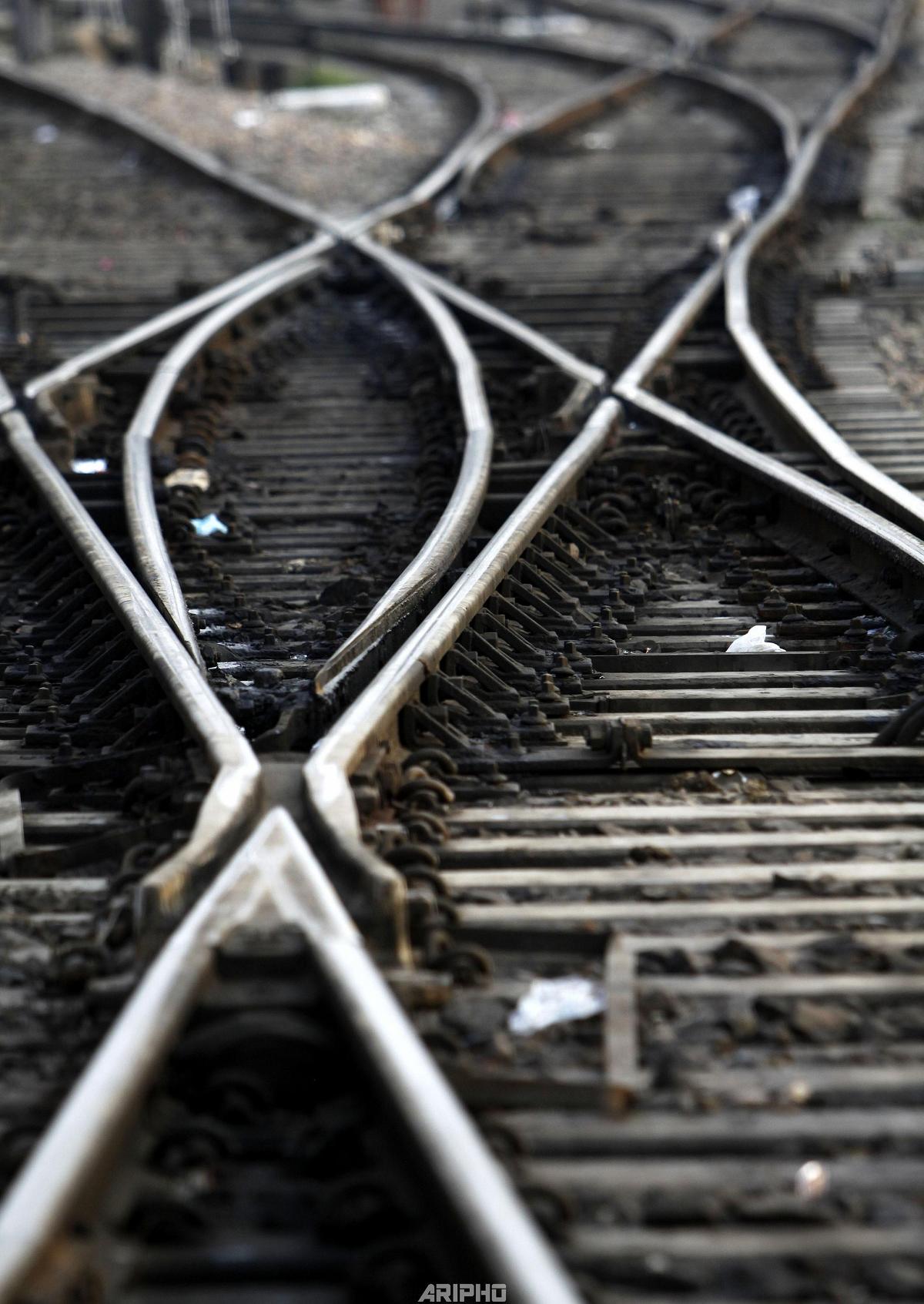 The year 2012.
A new national photo editor was heading our team back then since our last national photo editor had failed to inspire us. We all had loads of expectations from the debutant.
On the eve of the Union  Railways budget post the  news meeting, he assigned me with a very interesting assignment for the railway budget page.
I had to shoot some abstract images of railway tracks, as the business editor wanted something interesting . My photo editor specially wanted a photo of the reflection on the tracks. To clarify his demand, he had even showed me some reference shots using the google search engine.(how original!)
I was very charged, and left the office in a jiffy . I reached the outer  stretch of the New Delhi Railway station at around four-ish by my watch.
Generally in the otters of a big railway junctions you will find some interesting formations of railway tracks and it was in abundance in the outer stretch of the New Delhi station.
I started shooting with great enthusiasm . Since it is a very busy station I couldn't manage to sit and aim for the reflections on the track but shot all sorts of abstracts.   I continued till the evening. I tried with the light reflections on the tracks too. It was very risky, as at times it's very difficult to realise on which track the train is. On one instance I was perplexed and could not understand which side to go while standing on the junction of two tracks. I was lucky enough to escape any hazardous incidents .I returned to my office after almost a gruelling 3 hours work.
My boss was however not satisfied with the outcome and asked me to try again the next day .He insisted on a frame that captured the reflections on the track.( how one track!)
The next day I was again on the tracks by 6:30 am in the morning. I tried some shots of reflections on a track which was not receiving any train .Although I was very scared and perplexed to sit and aim for it in peace.A railway police personal noticed me and asked me to leave the tracks as it is a very risky business.(indeed risky!) I ignored his concerns with a greedy mind to get a perfect shot for a front page display may be.When I returned to my office after  almost 4 hours of shoot, my boss was a bit satisfied, "you did it better today", he claimed.In the evening he  notified that they were using my photo.
The next morning I grabbed the paper eagerly and jumped on to open the business page and couldn't find any trace of what I was eyeing for frantically. The thought then crossed my mind that may be they have used it in the main page. ( my dreams were about to get fulfilled!)
I could not find my photo on the main paper . I was really disappointed not disheartened though.I kept looking up all the pages up and down for couple of times, what if they have used a smaller one. Nothing fruitful.
May be after a dozen searches I could finally see my photo in the business page that I had seen earlier, yes they did use it. They had used my photo inside an info graphics on railway budget  and that was so light (watermark-ish) reminding me that the term "BOND" on bond paper is more visible anyday!
For an assignment in which I had invested two days , almost close to seven hours , and had managed to save myself from accidents had given me this end result .Can't remember actually how I felt that day, but I do get really irate when I recall this incident.
That photo editor never had any say in the newsroom and always followed his boss cum friend who was the Art director.  Later he earned a name as the "re-shoot photo editor". In his tenure, he had made his team re-shoot assignments countless times and always ended up using the photo shot on the first attempt.
No living photo editors except one or two has their say in the newsroom. If a photo editor, sorry a national photo editor doesn't have a say on the selection of photographs ,who will fight for a photographers worth in the newsroom? An Art Director?
The basic structure of a newspaper has changed, and changed for the worse!
I have no regrets that I do not belong to this clan now.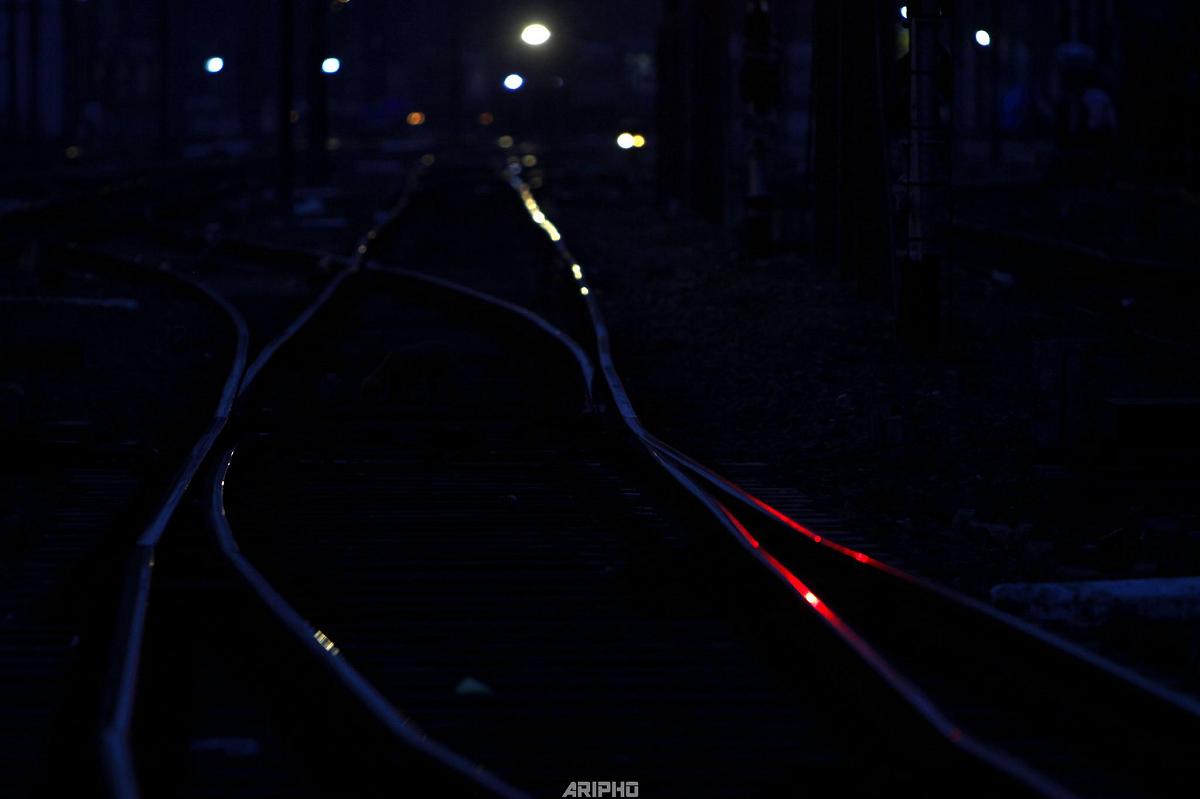 Photo & Text : ARIJIT SEN
Comments (1)
The entire experience had been wonderfully written...