Have you heard of Ratneshwar Mahadev Temple, Matri-rin (debts to mother) temple or Leaning temple of Varanasi? If you haven't visited the holy city yet it is most likely you haven't heard of it either. It is not only bigger in size but the degree of leaning too is greater than the famous leaning tower of Pisa of Italy. It has a history to tell. A few hundred years ago someone had built this temple and told his mother that he had paid all his debts towards her. She however said that one can never repay one's mother's debt and the temple started leaning thereafter. It was her curse. This is still standing leaned and submerged in the water of Ganges very next to the Manikarnika ghat.
All mothers don't curse their children some stay in old age homes too.
In the same holy city of Varanasi, I happen to visit a small old age home, Birla Ashram. This ashram is located in the narrow lanes behind the Kashi Vishwanath Temple and houses ten old aged widows  in this very old house. Light finds it very difficult to enter the corridors of the ashram like the love from their children/family.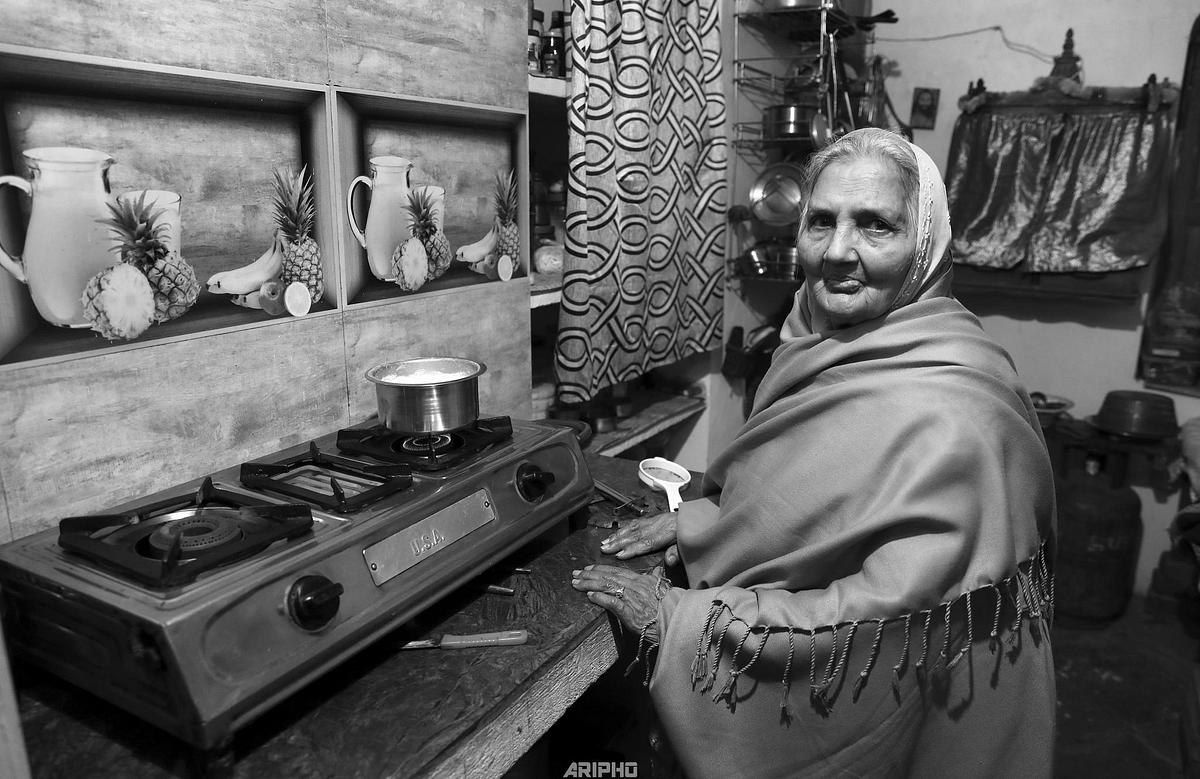 Actually I visited them to see what keeps them attached to their family who has no attachment towards them.
I met Savitri Sharma, a widow from Rajasthan sitting on her cot wrapped in warm clothes in her 100sqft bedroom cum kitchen. After a little chat she revealed that she has two daughters and one son.
- What do they do?
- Two daughters got married and stays with their in-laws.
- What about your only son ?
- He got married and stays with his in-laws too.
She said without even creasing her cheek.
Do you have any thing that keeps you attached to your family? even if its virtual?
- No. When I came here I had nothing except that gas burner which was in the name of my husband.
Family is very important irrespective of its size. We Indians are very possessive about our family and respect family values. In our joint family we were never short of friends. Our mothers have never been to kitty parties as they  shared their sorrows and happiness with their sister-in-laws. Our fathers found helping hands in their brothers. Family taught us the values of sharing and togetherness.
All are not fortunate some are like Meena & Dhannyo Devi.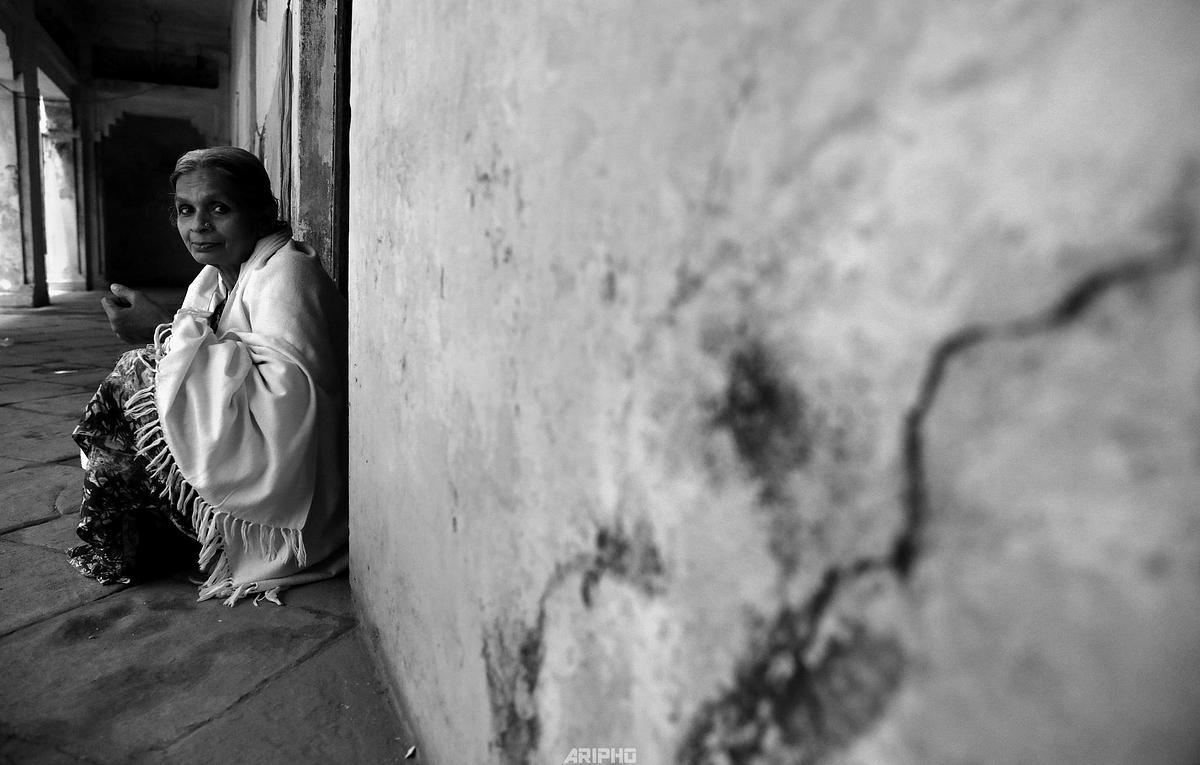 Meena Devi comes from a big (in size ) family of Varanasi itself. For the last ten years she is staying in this Ashram ever since her husband died.  She found herself lost in the crowd of selfish family members. Her daughters are married. She felt ashamed to live with the help of her daughters and chose to stay alone in this Ashram. She doesn't feel like going back and her only anchor to her past life is her husband's white shawl which she is donning.
Dhannyo Devi has no family left after the death of her only daughter. Ear rings and a rudraksh garland of her husband are her only memory that keeps her going.
Meena has a family while Dhannyo has no one as family yet they both have ended up at an old age home.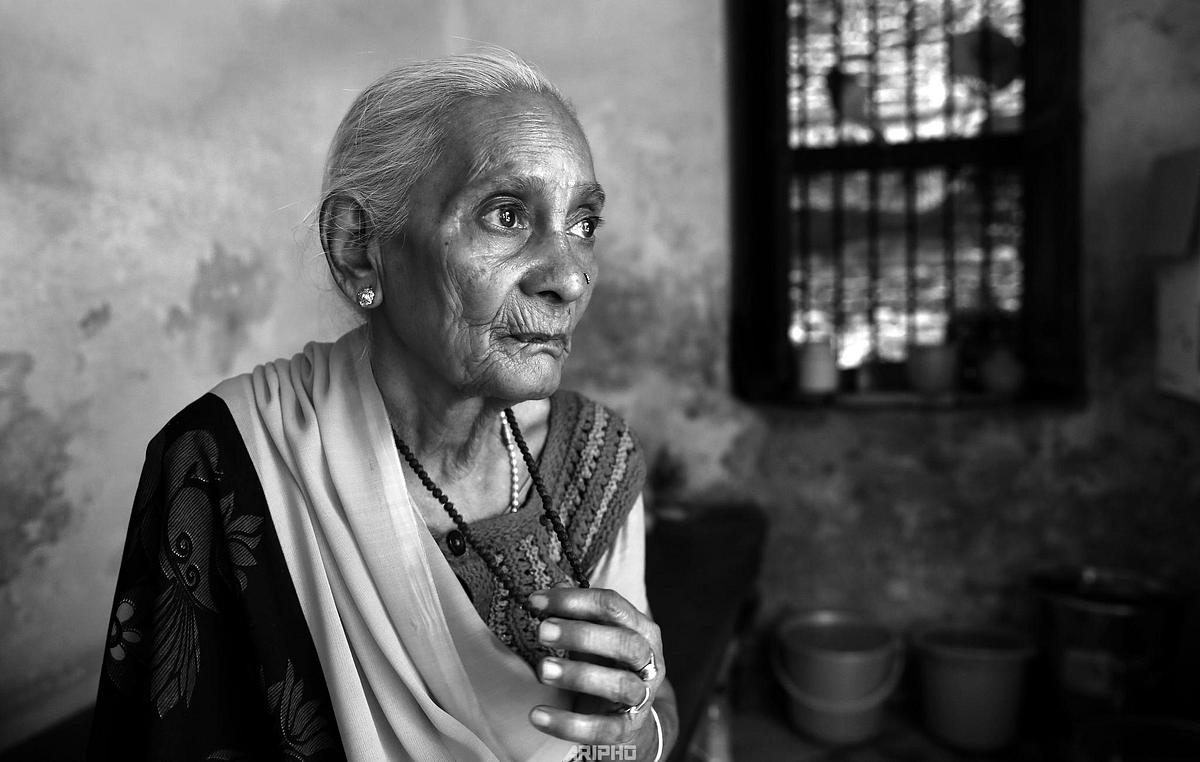 In India, parent help their children to get married. They have some hidden agenda behind it. One, the parent gets a helping hand in their household chores and second it's a step forward to extend their family (Don't misunderstand me. This is how ancient and rural mindset India works till date).
Bimla Devi of Varanasi also did the same but her daughter-in-law stays alone and doesn't take care of her. She believes that Bholenath (Lord Shiva) will take care of her. Her husband's specs are her only memorabilia that she uses with her numbers.
Durga Devi from Rajasthan is a bit modest towards her son. She claims she doesn't want to stay with her family, but she visits them every two years. Ever since she broke her legs no one from her family visited her because they have limited access in the ashram.
I don't know who has coined a phrase "Where there is a will, there is a way".
The mother in Durga Devi has claimed till the last minute that its she who doesn't want to stay with her family while looking at the photos of her grandchildren.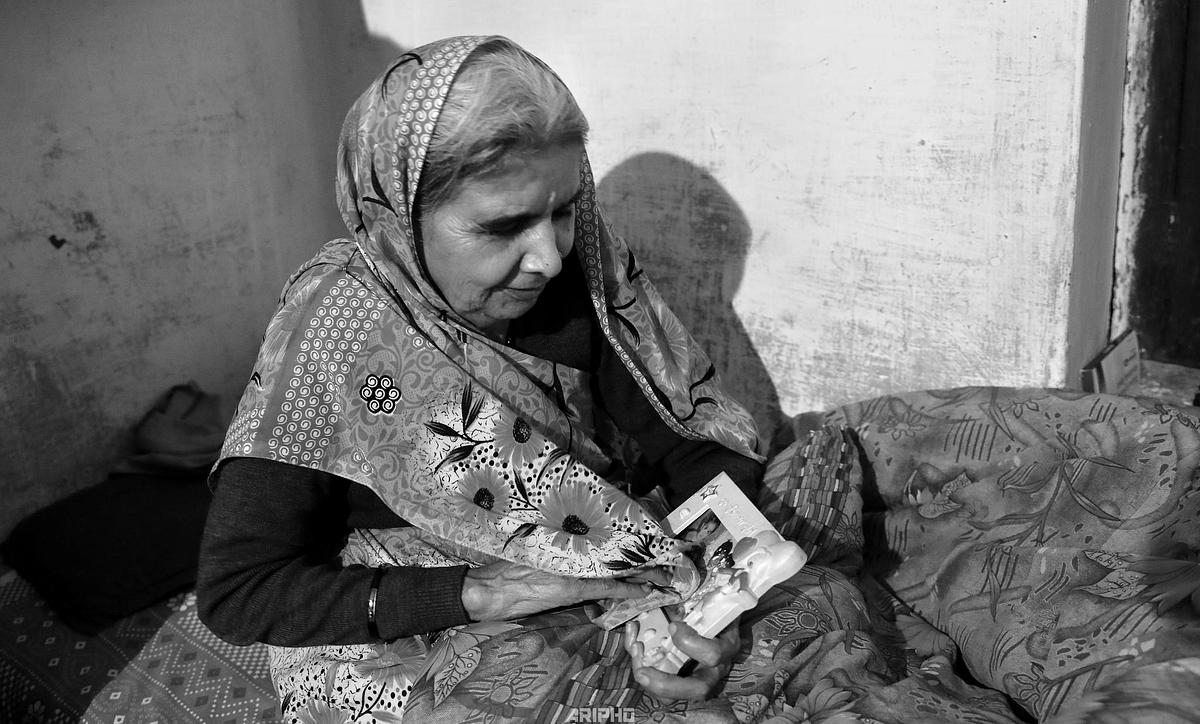 I had an understanding rather "mis" that people stay in old age homes only because of their selfish children and daughter-in-laws or due to lack of people to take care of them. While leaving Birla Ashram, I met a boarder Poorva Sharma who's story has changed my perception. I felt really ashamed to be a part of this society who has failed miserably to groom their children.
Poorva is in her thirties and much younger compared to the other boarders, who after the death of her husband, parents and the in-laws was compelled to shift to the ashram.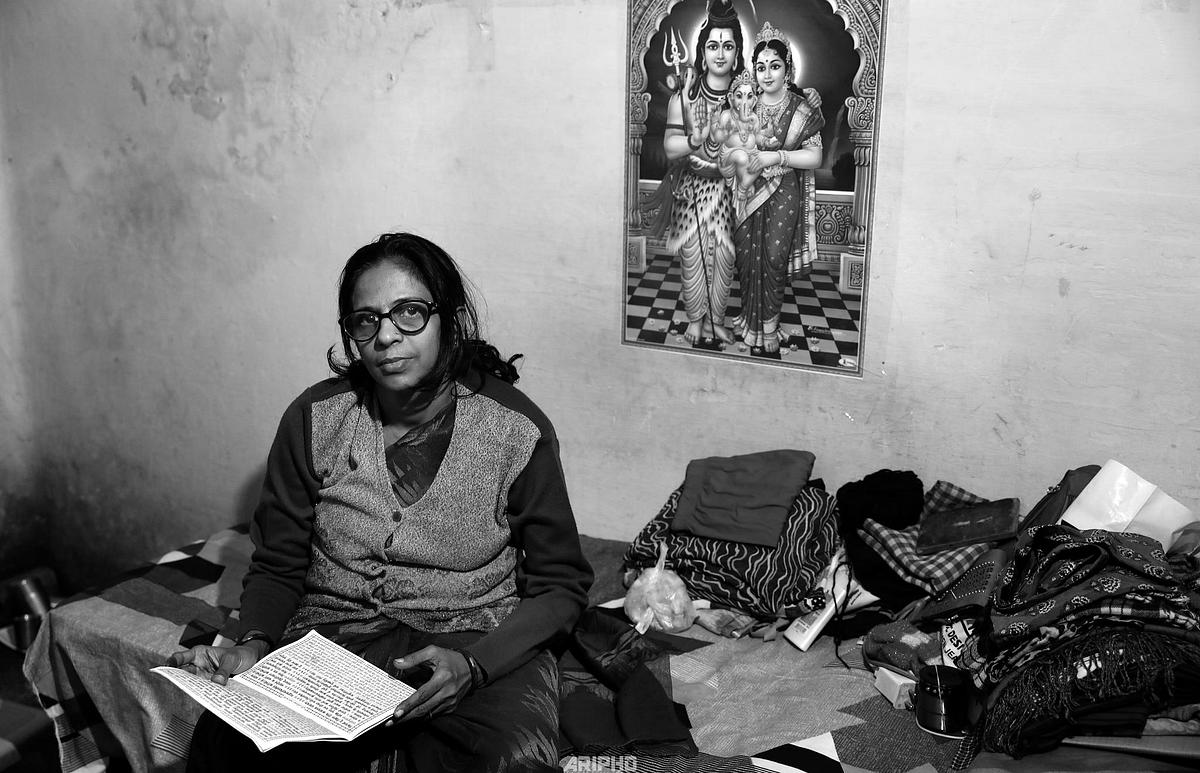 She puts it like this "I didn't want to marry again and people said a young widow can't live alone in this society". She continued leaving me ashamed "the society will give wrong allegations". Since no men are allowed in this ashram she found it safe for the rest of her life. She does private tuitions in her leisure time which she could have easily continued and lived a respectful life being a part of this society.
We have updated our lifestyle, fashion, eating habits and we even claim to be more educated than before but have we managed to uplift our mindset as a society?
Have we managed to carry the legacy of Raja Ram Mohan Roy and Vidyasagar to our modern society?
Is there any one who has some time left after criticising the politicians, the political parties and safeguarding their religious beliefs?
Then come forward, let's change our own mindset.

Text & Photos : ARIJIT SEN
Edited by : RAJASHREE SEN