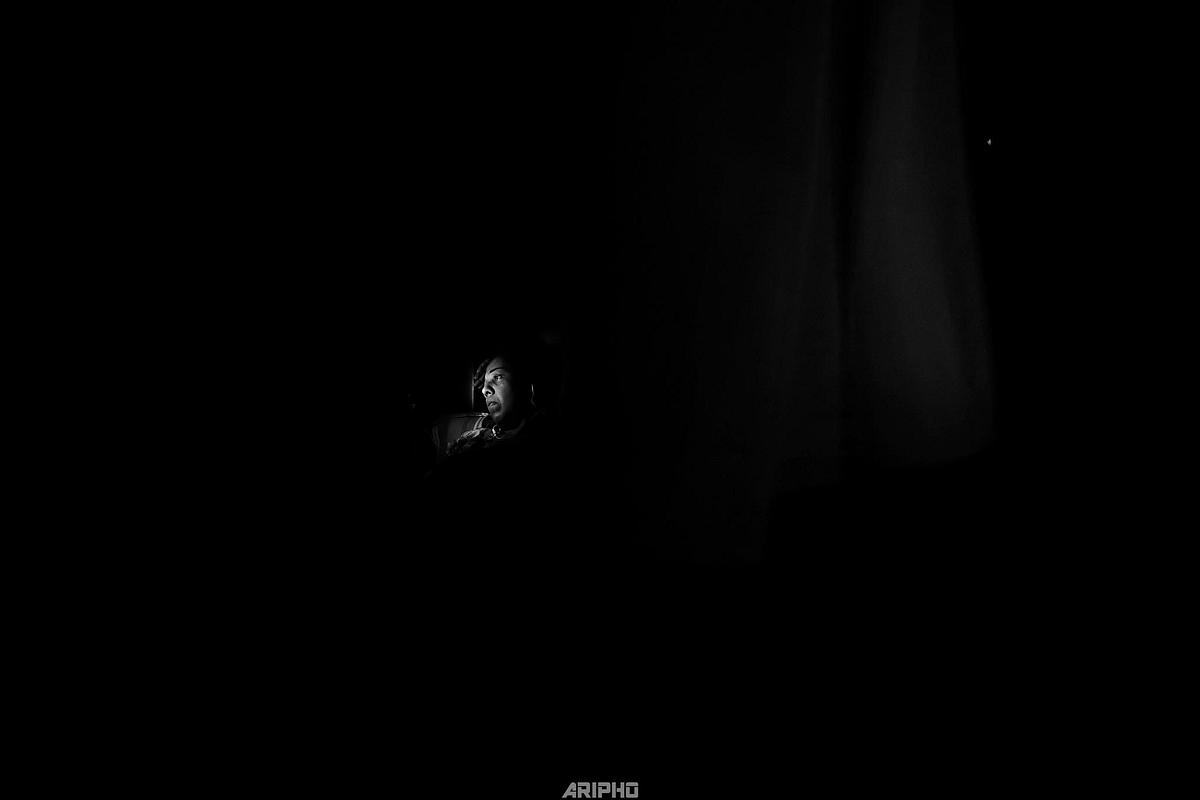 "Hey, how many children do you have? I have thirty. All of them are very naughty." "I have twenty-nine children, they are all very sweet, you know."
If you are taken aback, please relax .Its just a conversation between two school teachers.
During my school days I never used to like these people called 'teachers'. I was a very average student and I still ponder as to why they never assisted me in correcting my mistakes instead of declaring "Its wrong" ; "you are not going to pass the exam for sure "etc. etc.. This ruthless attitude of theirs pushed me inside a shell from which I came out way later. My classmates may or must differ with my views but the requirements of each student is different and thus they cannot learn at the same pace. I used to feel very shy to discuss my problems with my teachers. Either they would laugh at me or scold me for not trying hard enough. Thanks to the experiences that I had, I have hardly any good memories of school. Unlike most people I would never want to go back to those days.  I used to always maintain a safe distance from my teachers barring the bottle that is a namesake though (much later in life).
But destiny plays its own role and who knew after many years a teacher would come into my life and I won't be able to maintain the distance that I used to. So I ended up marrying a teacher. Things have not changed much, have they? She too scolds me for doing things wrongly.
On a serious note my perception towards a teacher has changed as much as the definition of a teacher has. Today a teacher can't scold a student forget about raising her hand. One of my teachers had once twisted my left ear and obviously it had turned red. Then he had asked me to make the right one alike, can you imagine? "Stand up on the bench" was a very common dialogue delivered during our days which is a crime today. During our Parent Teachers Meeting (PTM) my parents were very hesitant to go as the teacher would say the same old things "he is very poor in studies & he is not working hard". As a cascading effect I used to get the beating later. Huh! things have changed a lot since then. Nowadays, the teachers are more scared than the parents and students are. Their private tutors too can  accompany them in the PTMs to challenge the markings. A teacher can't utter a single word that might hurt the student. Where were these rules in our times? Today, a teacher is not just a teacher who works within the school hours. I have hardly seen my wife without her laptop completing her school corrections till the late hours. Even then she finds time for online shopping...now this is sheer talent.
Making question papers, redoing them, making their answer keys, correcting the classwork or exam papers, putting marks in the register etc etc. These constitute of their home work as in school they hardly get any time for these.
Then comes Covid. Within a couple of weeks they had to master the art of taking online classes. I could see their work increasing many folds and that taking a toll on me too.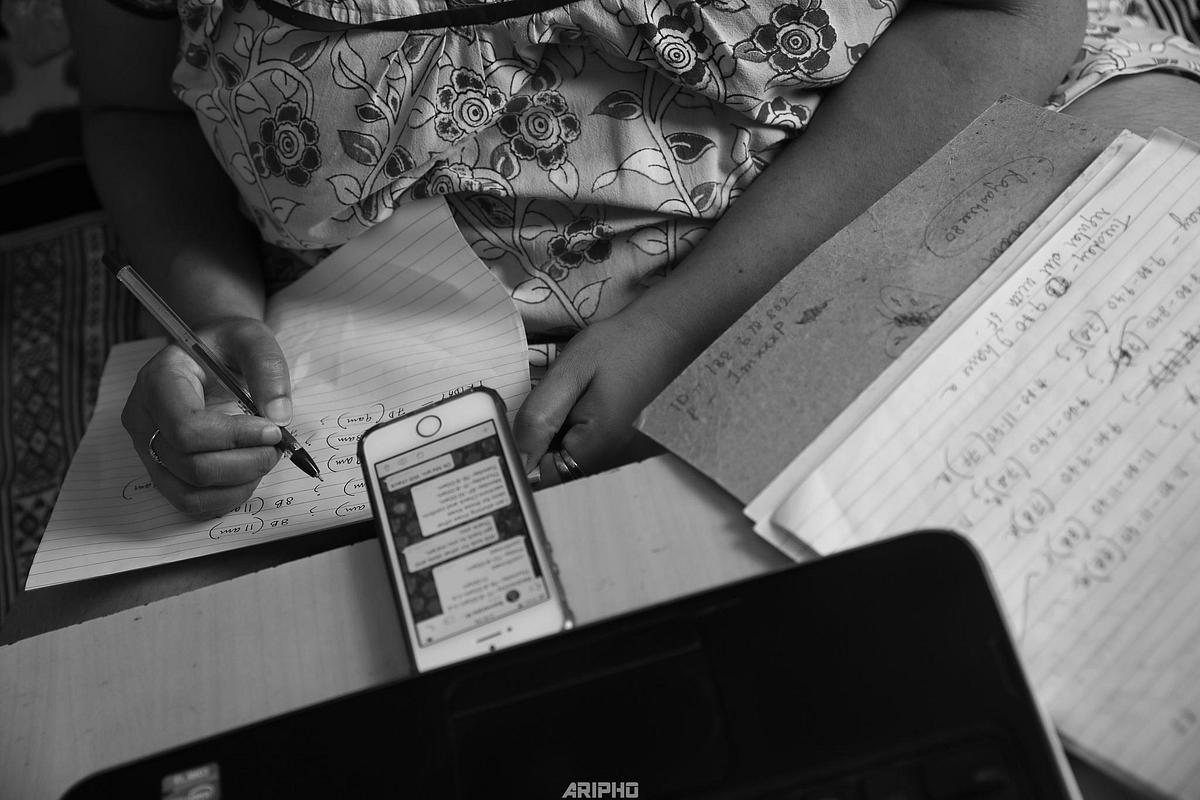 "Good Morning children" is my wake up call now for the last one and a half years. "Good bye children, see you again tomorrow " comes at 2PM. In between, everyone else are whispering in the house. Our maid doesn't ring the door bell fearing the consequences. I have to squeeze myself in my own bed just to stay away from her webcam. I pass her the breakfast platter under the table avoiding the webcam which she eats during the breaks. "I can't see you" "mute yourself please", "unmute yourself" "why are you lying on your bed?" "I can only see your forehead".... these are background music of my life.
Like any other profession they are also having a very hard time during this pandemic. People are getting allowances to buy office furniture for work from home. Any normal salaried person is going to office twice or thrice a week, following the Covid attendance protocol. But a teacher is taking classes every day which is followed by meetings which is again followed by checking home-works which is followed by meetings about school activities which is followed by discussions on lesson plan and which is followed by gossip about a hell lot of things with the friends. By then its dinner time .That doesn't mean they won't get any official calls then. Are you experiencing breathlessness reading the sentence? The interesting part is, every official phone call with colleagues turns into gossip in no time.
You must be feeling bad for the teachers only. How can you be so insensitive towards me? I sit beside her and listen to the same things over and over again! Spare me the horror, be it the lesson or the gossip.
They are dealing with the hackers who would enter the online classes and disturb them and some ill dressed parents moving behind the student on webcam. There is a joke that is popular. When the pandemic will be over and the teachers will meet the parents in person they will converse like "you are the father of Vipin right? I saw you mopping the floor during one of the  online classes." "Yes, I saw you too in the same dress every day". Don't you shop?
The situation now is such that, if you stand in the balcony you can learn several subjects for free. Either a teacher is shouting at the top of her voice or a student is reading a lesson aloud in the online class.
Correcting exam papers on the laptop is a thing to look at. Sometimes the laptop moves from horizontal position to vertical and vice versa or sometimes the teacher's neck moves right or left to read the scanned copies. I feel like laughing at times but by now I have changed ROFL to LOLI  (laugh out loud, inside).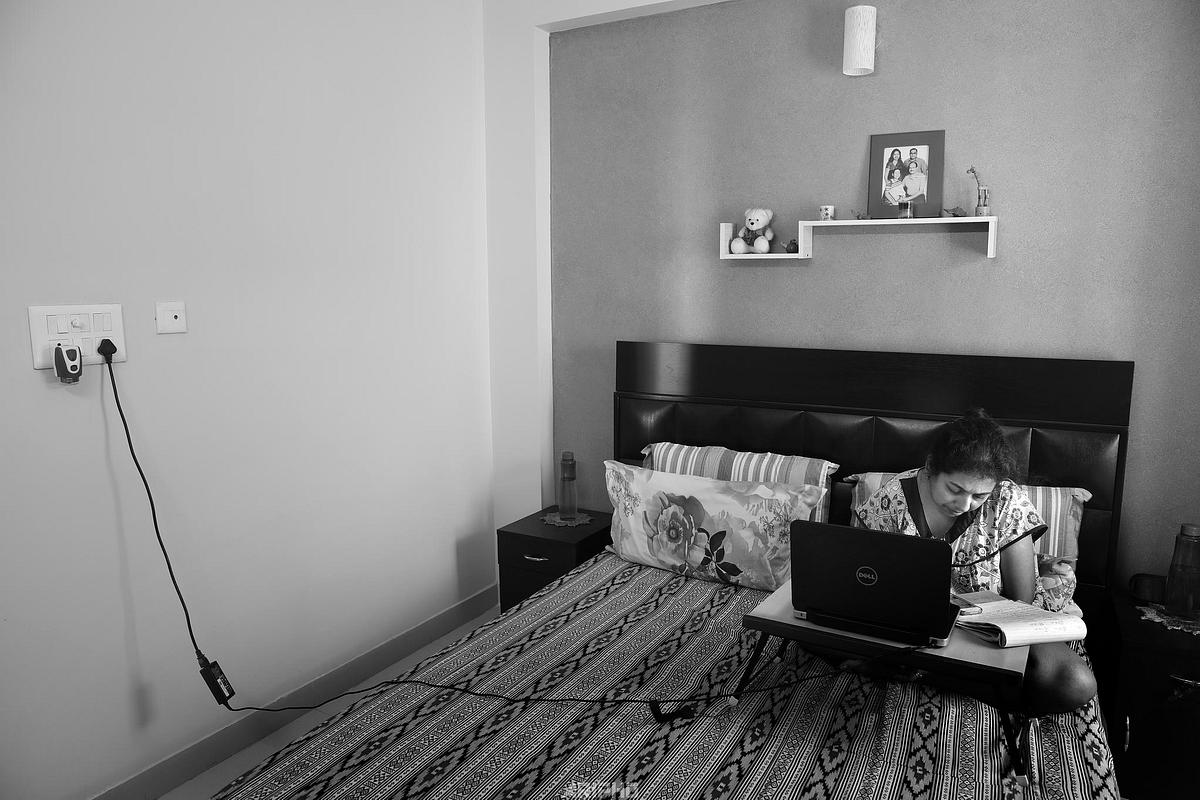 Understand my dilemma too. I also need to know her time-tables before starting any conversation. During the exams and paper correction schedules, I try to hide behind whatever I get. Who would like to take a life risk?
During this pandemic I have seen them become more compassionate towards the students who are having issues at the home front. I have seen her crying after receiving mails about the passing away of a parent. I have seen (sitting beside her) students having  fun and enjoying themselves thoroughly with one of the most strict teachers I have seen, which is a good stressbuster for her too.
Before I got married, some one told me a joke.  A man chooses a teacher as his wife since she is the one who will always ask to repeat while a doctor will ask to relax and a receptionist will ask to wait. This profession is much more beyond this joke. It takes a toll on both the physical and mental health. Now the screen time is very high too with OTT platforms making its presence. I salute to all the teachers who are working day and night during this pandemic situation with all their patience and dedication. If a student doesn't submit his work, the teacher will keep on asking for it and go to any extent to retrieve it since she would avoid putting a zero. I can't recall of any such instances during our time. They also deserve a mention beside the front line Covid workers.
When we fill any form we get an option to write, Son of / Daughter of / Father of / Wife of, I personally feel they should add one more option "Student of" for the husbands of teachers. Sometimes I get confused if I am her husband or her student?
I guess, I have to hold on to the "student" status way longer. 
Hey don't take me wrong, I am not the only one. Every husband in this universe is a diligent student of his beloved wife.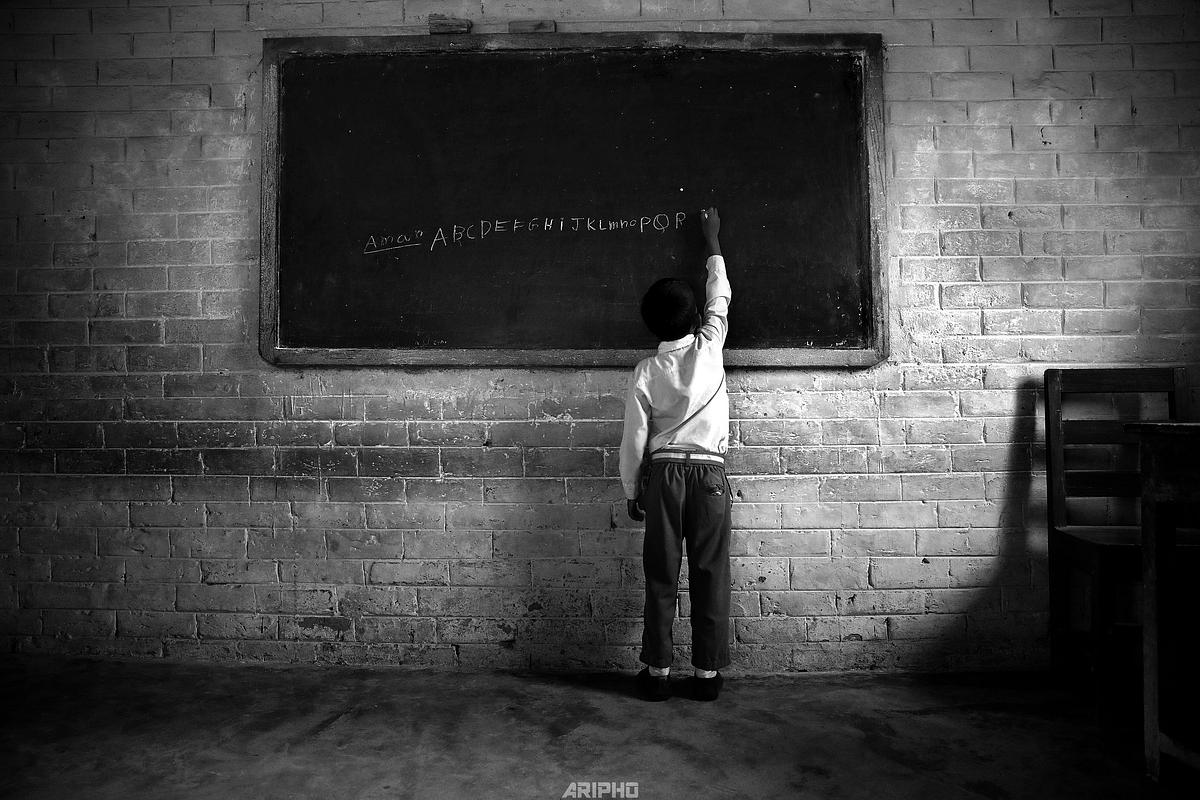 Text and Photos : ARIJIT SEN
Edited by : RAJASHREE SEN