Dhanteras is a festival which falls between Durga puja and Diwali. It's one such occasion where one intends to spend his wealth to procure more. Essentially one is supposed to buy any metal as a ritual on this auspicious day to gain more in return in future. But a particular species of human (especially women) converted this "any metal" to "yellow metal" festival !
During our childhood days this festival was not so popular among the Bengalees but the colour of the metal attracts everyone. Now it's as popular in any other part of the country as in Bengal.
By the time I had started working in Delhi it had become a pan India festival. My mother and sister used to remind me two days ahead to buy any metal (discounted for me) on this auspicious day. Me being myself, only shopped before the closure of the shops. I used to run to buy a metal.
I took it quite literally. After five years, I had five stainless steel spoons and a couple of steel glasses. Yes my Dhanteras of last five years.
Post marriage, everything changed. I started buying silver coins. Once I bought a gold coin too, next to next year I ended up jobless. Dhanteras.
Anyways, I still continue to buy it for my wife.
This year too we went to Gariahat, a well known shopping hub of Kolkata to buy a silver coin. We entered a jewellery shop and they asked for Rs400/- for a 5gm silver coin. These guys were selling it like candies, a bunch of such coins kept in a box, quite evident these were meant for paupers . We left that shop without buying anything, worrying about the authenticity of the coin.
We decided to enter only a well known shop just to be assured about the quality. We entered a very old jewelry shop. They were one step ahead. They showed us two variety of 5gms silver coins. Both were genuine but one was of Rs400/- while the other one
 of Rs800/-. Even before we had asked  the shop owner offered a discount of Rs100 on the second variety.
Which one to buy? we got confused. If we go for the cheaper one over the costlier that means we are going for the inferior one and we were not ready to buy the costlier one too.
Again we left the second shop without buying anything.
The Third shop:
- How much is 5gms silver coin? They were very prompt,
- Rs400/- a piece.
Its the cheaper one, the shop is old and reputed. We decided to go for it.
- Will you give bill for the purchase?
- No, we deal only in gold. Can't give a bill for silverware, sorry.
Astonished!
We left that one as well without buying anything.
Fourth shop. Its a big shop filled with customers jostling for Dhanteras purchase.
We were quite reluctant to ask for a 5gm silver coin in such a big shop. Anyways they had a counter for us too which was empty.
- We want a 5gm silver coin.
- Rs400/- a piece.
- Ok, please give us one. Hope you will give a bill?
- No, the server is down. You have to come tomorrow again for a bill.
By that time I was really irritated. Assuming it's being a silver coin they don't want to give a bill, I enquired about gold.
- What about gold coins? will you give us the bill?
- No. (even prompt)
That was too much.
We left again without any purchase.
Fifth shop. Its again a big shop, empty in comparison to other shops on a Dhanteras day.
- Do you have a 5gms silver coin?
- Yes. Rs430/- a piece.
- Will you give us bill for it?
- Yes.
We were pleased to find one. He even showed us the "999" mark of purity. Finally we  managed to buy one through UPI.
The government educates us to purchase everything only against bills. However they have failed to educate the sellers to sell everything against bills though.
On a festival like this where crores of rupees are being transacted on gold and silver,  even if 1% of shop owners sell goods in cash without bills imagine the amount of money that turned black.
I know Rs400/- is not even 4litres of petrol these days but that doesn't make it valueless. Its still priceless for many.
If the server is down refuse your customers just like RBL bank did an hour back, refused to update Aadhaar card inspite of appointment due to server issues.
If you deal only in gold and can't give bill for a silverware that means you are not authorised to sell silver, simple. Don't sell then. Who is forcing you?
For a four hundred rupees purchase customers need to visit again just to collect the bill? Are you serious?
Are the concerned authorities sleeping? No, the the illiterate buyers are encouraging such a system. Only because of them these shop owners dare to sell goods without bill.
Today these jewellery shops are refusing to give a mere bill but there were days when they used to offer snacks and cold drinks to every customer on this auspicious day.
There is nothing auspicious on this day, everything is suspicious today!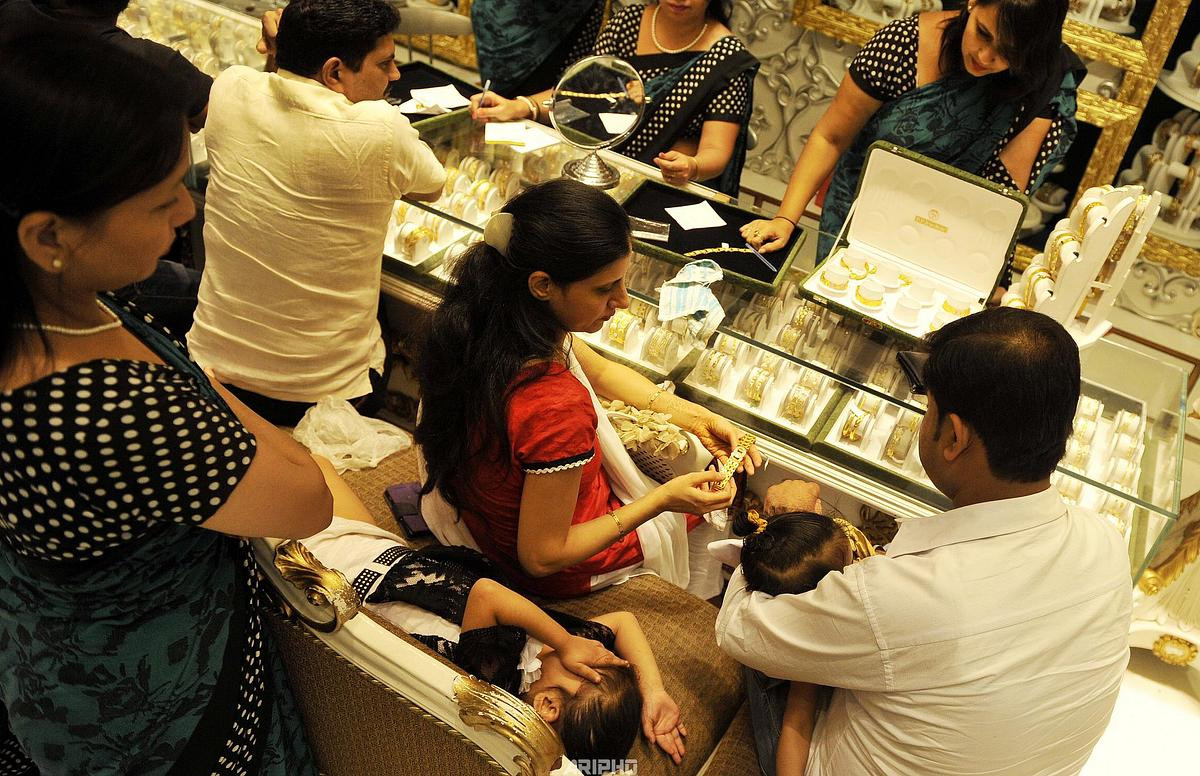 Text & Photos : ARIJIT SEN
Edited by : RAJASHREE SEN