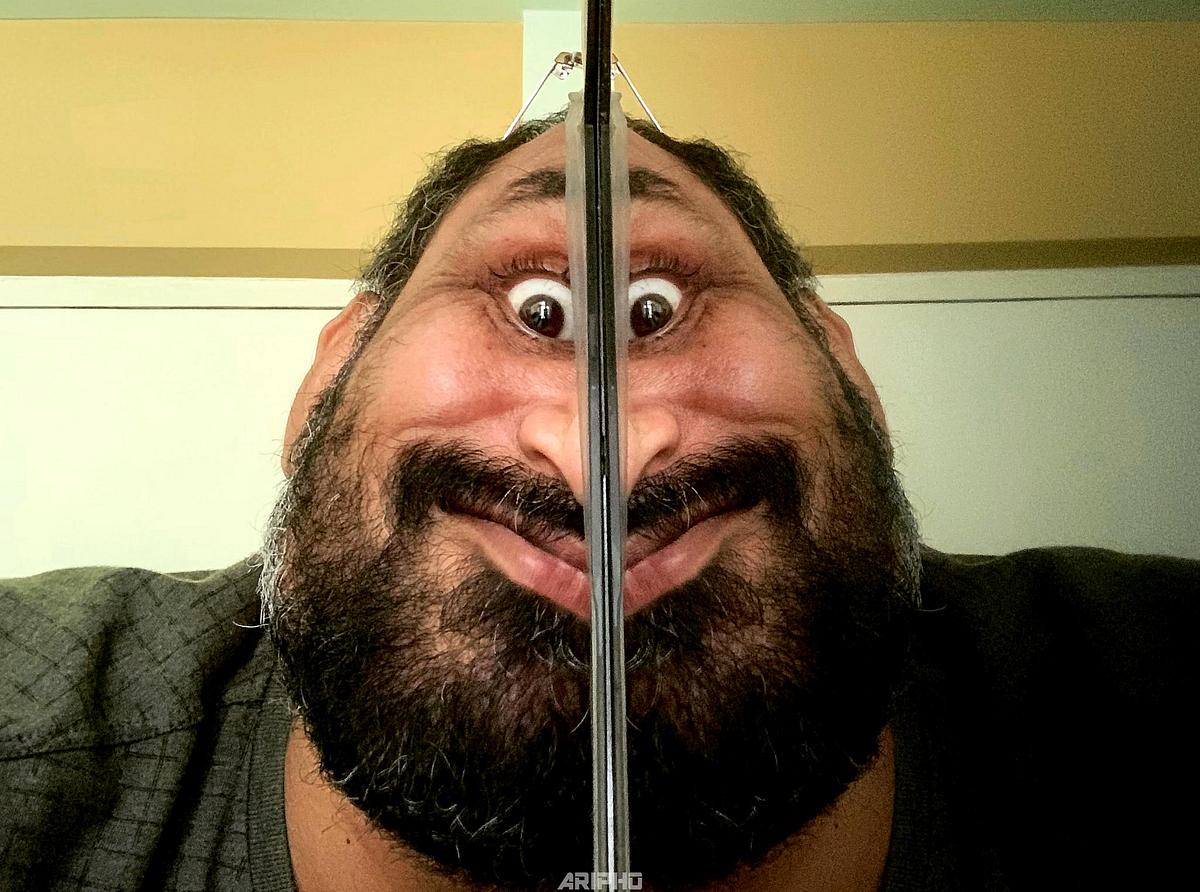 "Happy Children's Day…"

I shouted out from our balcony for the twins on the third floor balcony.
They replied - "Thank you"
I insisted - "Say, same to you"
They laughed at me and said - "same to you".
Its not that I believe in "Age is just a number" but I feel comfortable with the child within than the adult outside. I am not adult-rated.
I don't know about you but I am a child just with some experience. Aren't you a child within?
Think…
Do you still fight with your siblings? Yes, I do.
I still remember last year, when we had a fight during "bhai dooj" on wearing a kurta. I was against it while my sister was insisting me to put it on. We actually had a wrestling match which was witnessed by our neighbour uncle from the opposite balcony. I finally managed to lock myself inside a room to avoid it. I was just gasping for some breath when I noticed a kurta crawling in underneath the door. I had to give up.
Do you sing song out of tune while neighbours are listening? Yes, I do.
After three years in this housing society our neighbours know it's me when a song in a donkey-ish voice sails through the window.
Do you have more children as friends than the adults? Yes, I do have.
My new friend is a little girl who resides on the first floor of the building opposite to us. Yesterday we conversed in sign language for nearly twenty minutes as I was on the fourth floor and I can't hear whispers (unless spoken loud).
My wishes to all those adults who believes in the the child within them.
We all are wishing "Happy children's Day" to the children. All the schools are wishing their students.
Aren't we missing something on this day?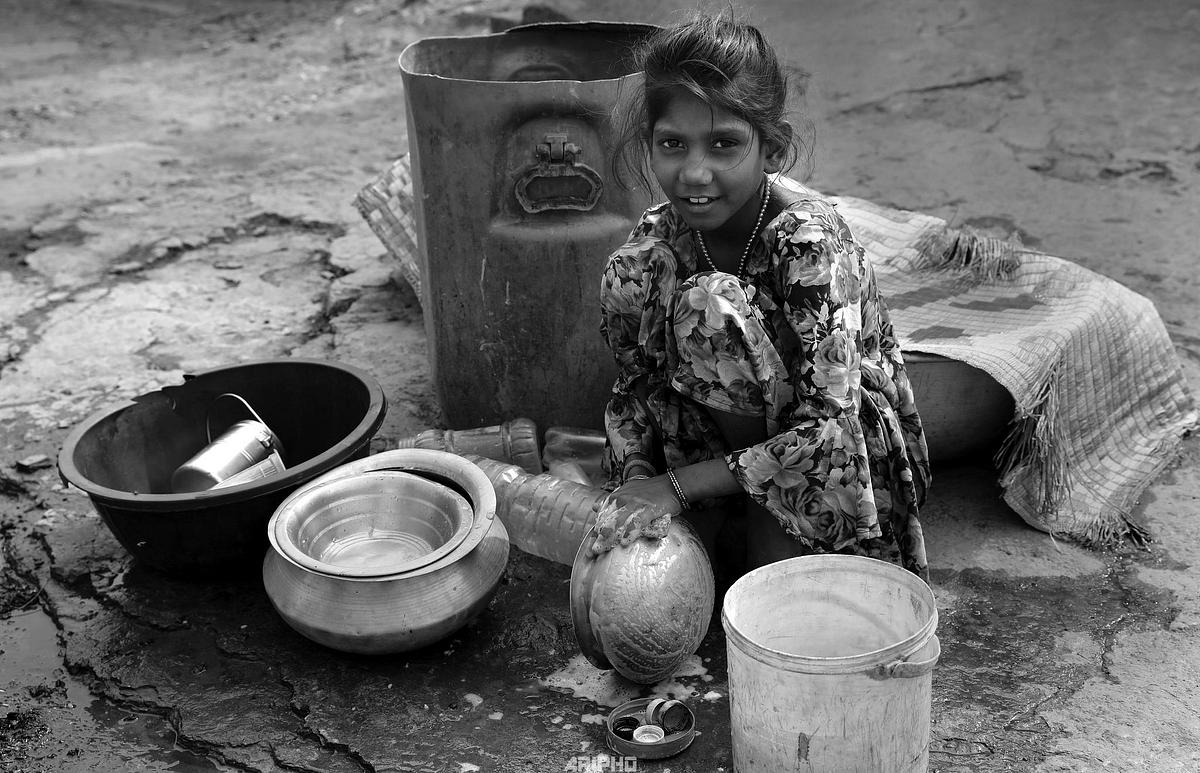 Do we know there are thousands of children who don't even know what childhood is?

Going to a school is a privilege for them. They do all the work an adult does including earning for their family.
While a child in our society is playing video games, these children are picking rags and searching for toys for themselves.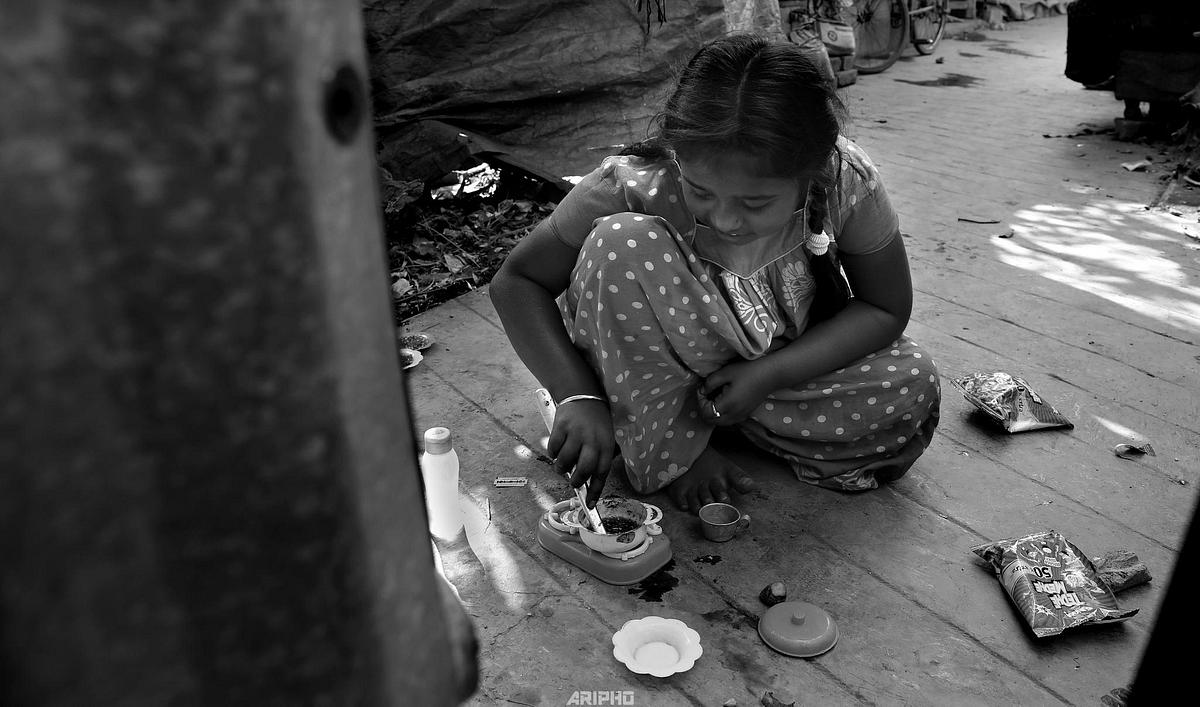 While a child is sporting a new dress during the festivals these children are trying to extend the life span  of their torn dress with a safety pin.

When our children are crying for a new shoe these children are looking for a shoe of their size in the garbage dump which I & you have discarded.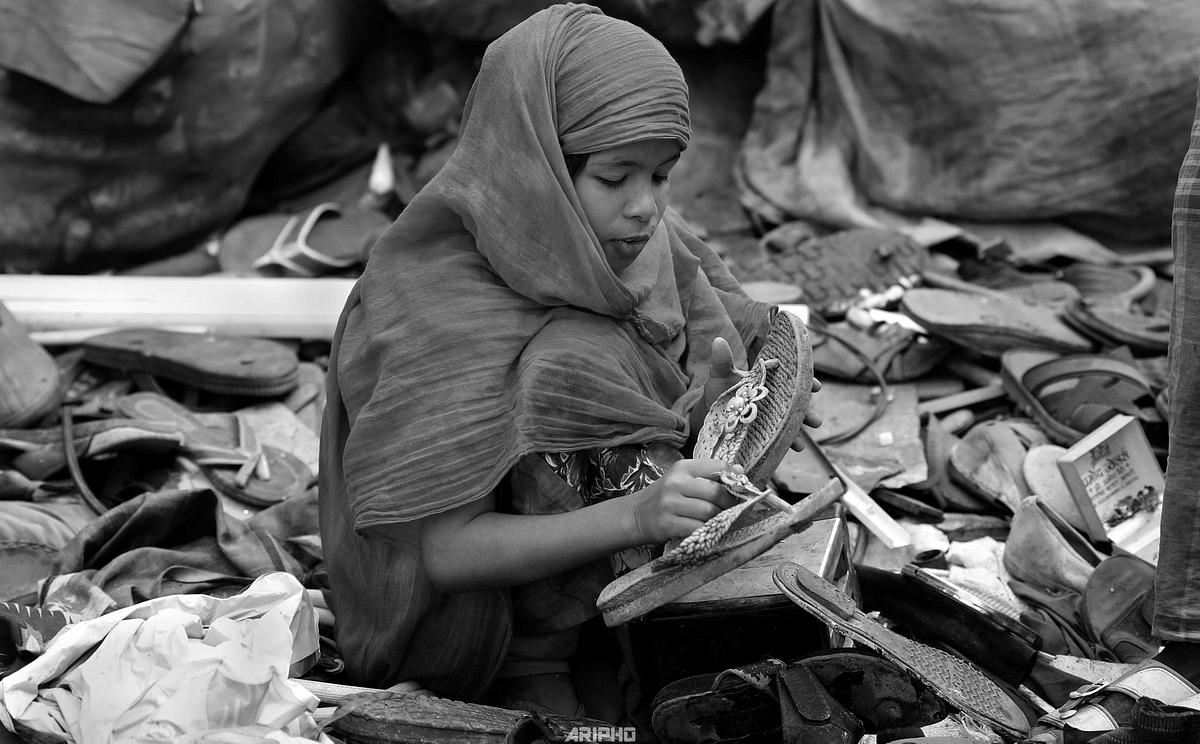 When our children are inside the home well protected from the corona virus these kids are out there to collect free ration for their family.

When will they celebrate children's day?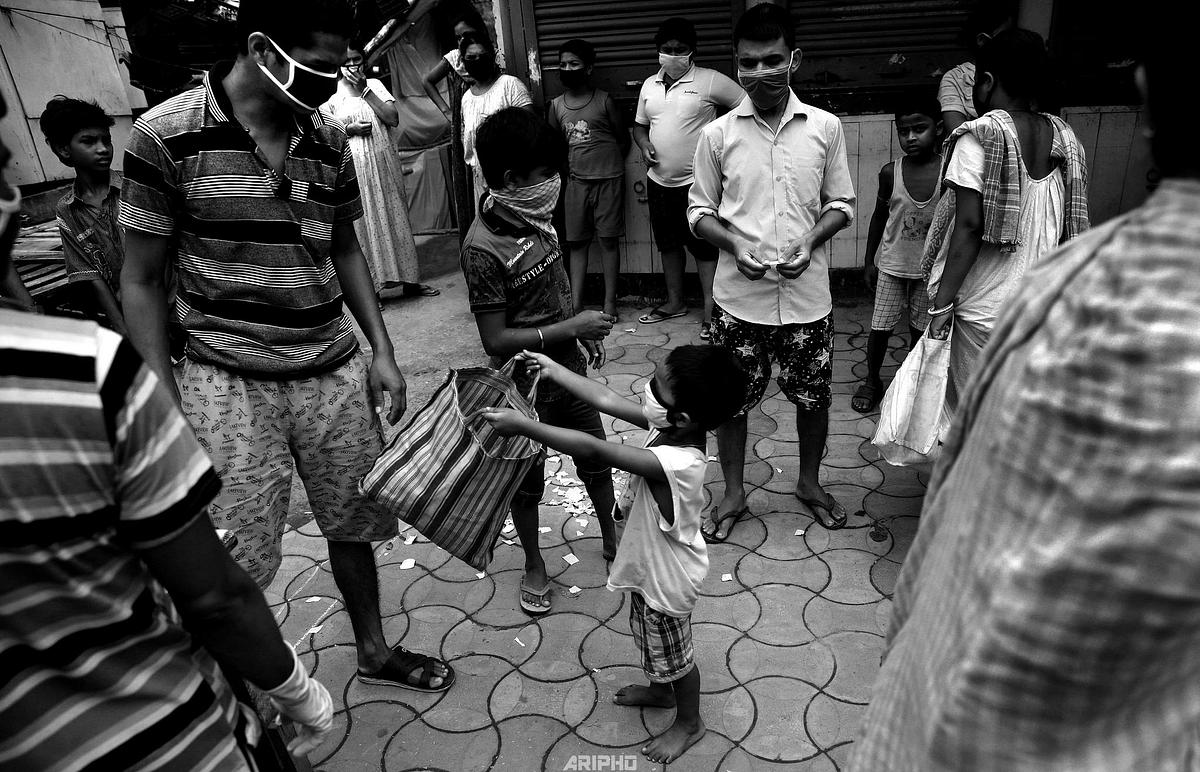 Text & Photos : ARIJIT SEN
Edited by : RAJASHREE SEN