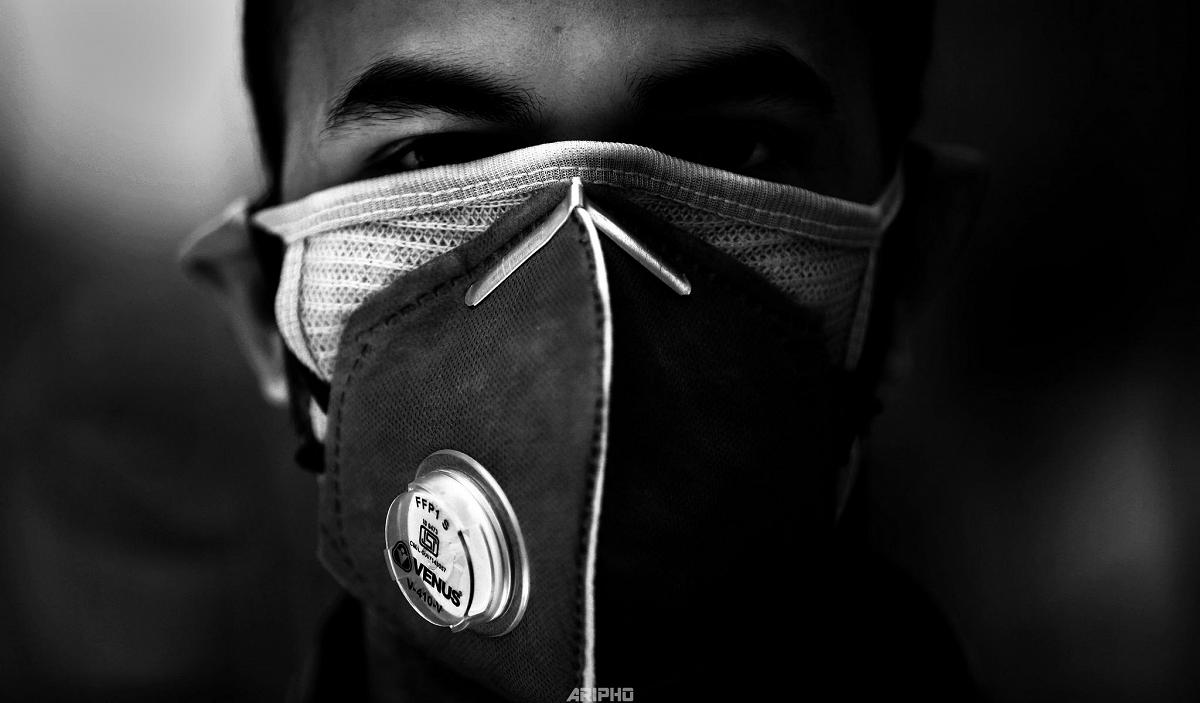 Everyone in the society today is cursing the Corona virus. Why shouldn't they? Thousands of people have already died due to this virus across the world and the numbers are on the rise every single moment. Even after almost half a year no one knows when this is going to end. People who are fortunate enough to save themselves from it are not so fortunate to save themselves from its collateral damages though. Job loss is one of many side effects of this pandemic. The number has crossed over to the 400 million mark across the world. Depression, hunger and many more things  has affected the people due to this virus. So far this pandemic has been really pathetic.
But besides the Covid positive patients there are some other positive things happening around us which we can't ignore.
For ages the authority has been asking people to maintain queue to avoid any untoward incidents. Instead of listening to that we have invented our ways to break the queues. Be it at the movie ticket counter or the public urinal. Do you know what this virus has done to us? We are quietly standing in a queue to purchase liquor bottles. Earlier if anyone said to wait here we would definitely stand some where else but now we are standing inside the circle marked on the ground. We always had that patience with in us but never had used that. The fear for the virus has done this  miracle.
The rich and poor were differentiated by their makeup and dresses. But this virus has made all of us wear the same blue or white coloured face masks irrespective of our social status and irrespective of our religious believes. Though the fashion houses are coming up with high end designer face masks , it will still not be able to help you stand out in a crowd of people who are flaunting cheap masks.. they all look the same.
Even though the number of job loss is gaining momentum, this virus has taught us one very important lesson. The art of diversification, which was very common among the industrialists. Now every individual is learning this art. In this economic situation people are not buying gold and silver jewelries so a goldsmith in Kolkata has started selling vegetables from his jewellery shop. The  office going people have started small businesses for their survival. A photojournalist who was always busy shooting daily news in the city sacrificing his personal life is now helping his wife in the delivery of home made food . So after so many months we have learnt how to survive. Henceforth we will never be afraid of any such fear that challenges our existence.
If Tiger is our national animal and Peacock is the national bird, our national habit is spitting. Spitting all over the country. A few have learnt not to spit while some lazy people have found it difficult to spit with the mask on. So public spitting has considerably reduced but still there are people who still thinks spitting is there birth right.
One of my neighbour is busy painting our society building and streets red . If there was a championship pertaining to how far one could spit from a given distance, he would have bagged all the awards.
Due to the pandemic most of the companies have encouraged their employees to  work from home. As a result less vehicles are plying on roads and the cascading effect of it is even better, which is less air pollution. We have learnt to spend time among family members instead of the friends and the ever annoying bosses. Trust me the bosses are also getting earful from their wives for not being able to do the household chores correctly. Isn't it good?
In every household the husbands were of no importance to their wife except for a couple of reasons. Since the last six months the husbands are really grateful to this virus, they have gained importance( I would want to believe so...)Or else who will broom and mop the house? who will make the breakfast? who will sanitize the goods purchased?
The other day I went to a banquet to attend a party. A bunch of toothpick were kept outside the elevator to avoid touching the switches. I was wondering this virus has elevated the status of a  small toothpick too. It was earlier only used to clean the dirty teeth of people . It has now been promoted to the post of a protector.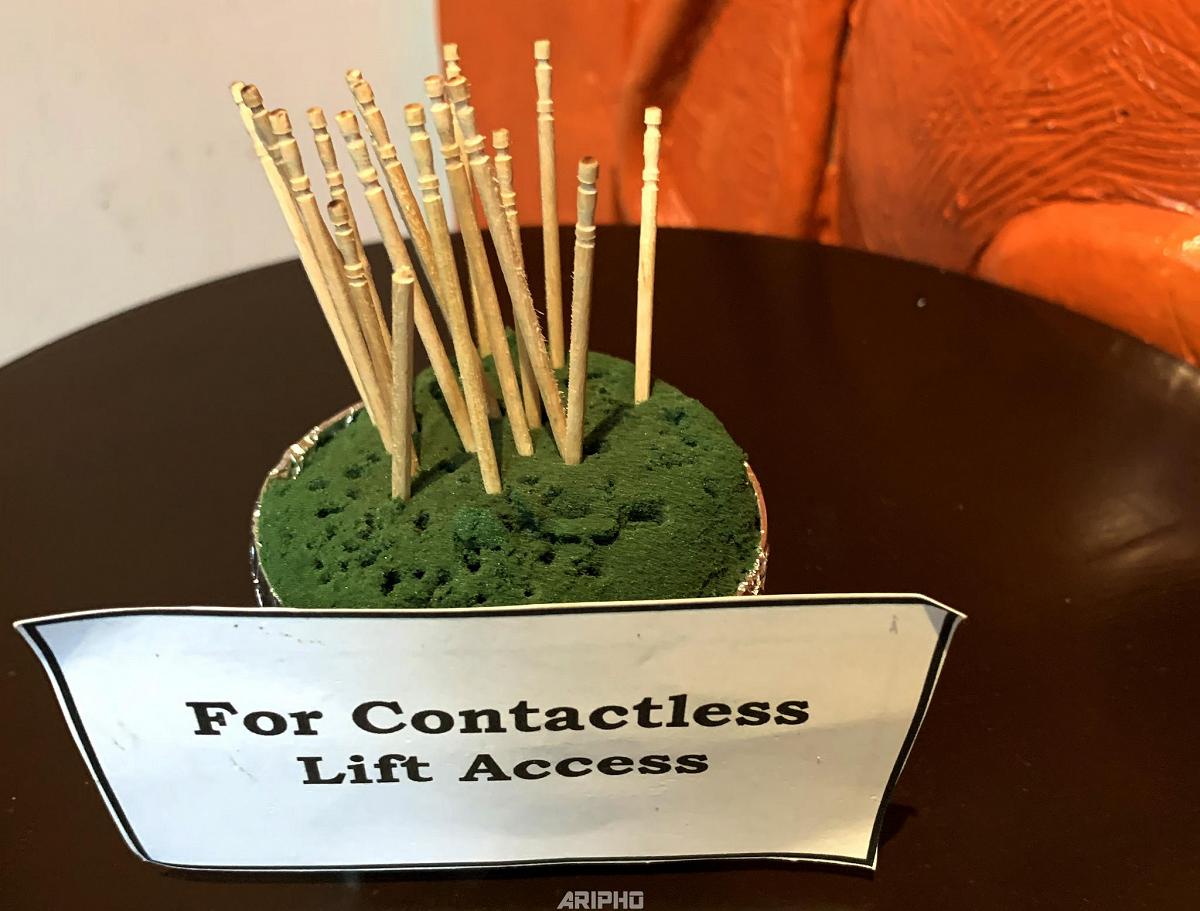 We all knew that we should work towards building our immunity to function better but never did anything to boost our immunity. This virus has compelled us to rethink and adapt ways to remain fit. More people are drinking kadha (a drink for increasing ones immunity) and eating fruits instead of sugary desserts.
Sanitizers which were also a status symbol has now become a necessity.
People whom we have termed as idiosyncratic for washing hands every now and then are the best people of the society. I always used to scold my mother for this but now she is not here to see that she was actually doing the right thing always.
After all the above mentioned things shouldn't we give a second thought before terming it as the worse  virus of the century or considering it the worse thing of our life time? The virus has changed our society and our lifestyle for the good.
Like the tag line of the Surf Excel, detergent : "daag achha hai" (stains are good), we can say "virus achha hai" (virus is good).
Photo & Text : ARIJIT SEN
Edited by : RAJASHREE SEN