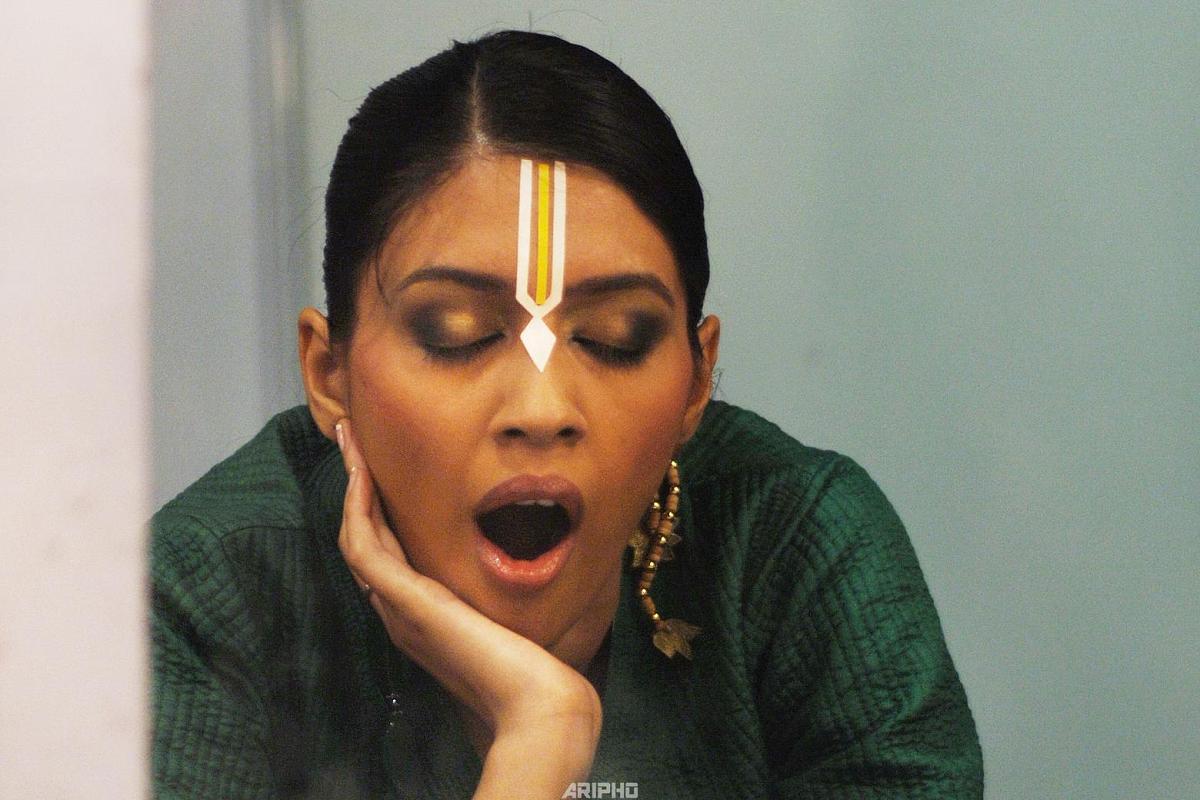 I was working in the MetroNow, tabloid (a failed JV of The Times of India and Hindustan Times) then. My then editor would always praise us whenever we got involved in any sort of controversies. As a tabloid we all used to hunt for any piece of  news or photos that would create sensation or controversy. We all enjoyed that and when I come to think of it today, till date that newspaper was my best job (I believe for others too). In the initial days of my career I wanted to be a paparazzi but ended up being a desi version of it. 
Celebrities , fashion and parties were very important for us.I believe they needed us as much we needed them. We covered all the Wills Lifestyle events,India Fashion week editions extensively, back then.It's a story of one such fashion week held in Delhi Ashoka hotel that I want to share with you today.For us getting footage from the backstage was as important as getting the right shot of the ramp. Now by backstage  I mean access only till the makeup room and not beyond that....so chill before you start looking for any scandalous details out here.  But if the models felt uncomfortable they could throw you out, which they rarely did. By now you know how rare I am...a limited edition if I can say so. 
During the fashion week we used to visit the backstage very often.  You could get access to candid photographs of the super models and some really beautiful moments could be captured. After a couple of visits the same models would start ignoring you and become less conscious, making your task less daunting. During one such visit to the backstage I found a model, Anjula Singh dozing off to sleep with her makeup in front of a mirror. I am not praising myself but I was damn quick to capture those candid moments in a jiffy. I used to keep the index finger always on the shutter. As I noticed  her she started yawning with her eyes closed and she didn't feel my presence in the room. I just raised the camera and clicked a couple of shots of her yawning. She woke up with the shutter sound and started screaming at me. She wanted me to delete those shots. In the same tone I informed her that I was not going to delete any of them but publish them in the paper the next day and left.The next morning, the photos did get published as I had predicted. As I reached the media centre of the fashion week venue, a colleague informed me that the model Anjula Singh was looking for me. He also added that Anjula came up to the media centre and tore our newspaper with her photo ,from the display board. I got a little scared! but how could the desi paparazzi  be so threatened, so I regained  my composure and I went backstage, but she was not there. So I waited outside with the intention of getting noticed by her. I wanted her to create a scene out there. Another photographer from Kolkata also joined me in anticipation to capture the moment just for fun. As she was about to enter the make up room, I started taking her photos. Since I was using the flash she got  really irate.She started yelling and trying to get a  hold of me and snatch my camera. Not happy with the situation she called for the security guys to throw me out. I kept on shooting with one hand and warning her with the other ,repeating the phrase, "Do not touch me ! Do not touch my camera! I am standing outside the makeup room and well within my access area."  The heated conversation continued for about 5-6 minutes. The other photographer from Kolkata, Salil Bera shot the photograph of our verbal fight. The next day we again published the photograph of her screaming at me.
I was not sorry then neither now. I think this is how the desi paparazzi and celebrities coexist. No hard feelings! I was just doing my job.I enjoyed covering those glamorous events when the entire world remained glued to more real stories that were real, inspiring and may be affecting the nation for the better or for the worse . There are people who will blame you for  breaching someone's privacy but they are the same lot who take the maximum interest in following up these kinds of stories.Later on. I never met Anjula Singh as I discontinued with tabloids and joined the broadsheet. I understand that she has left modelling and settled  abroad.There are hundreds of such stories from my tabloid days. I am a guy who always called for trouble, both professionally and personally.  
Photo & Text : ARIJIT SEN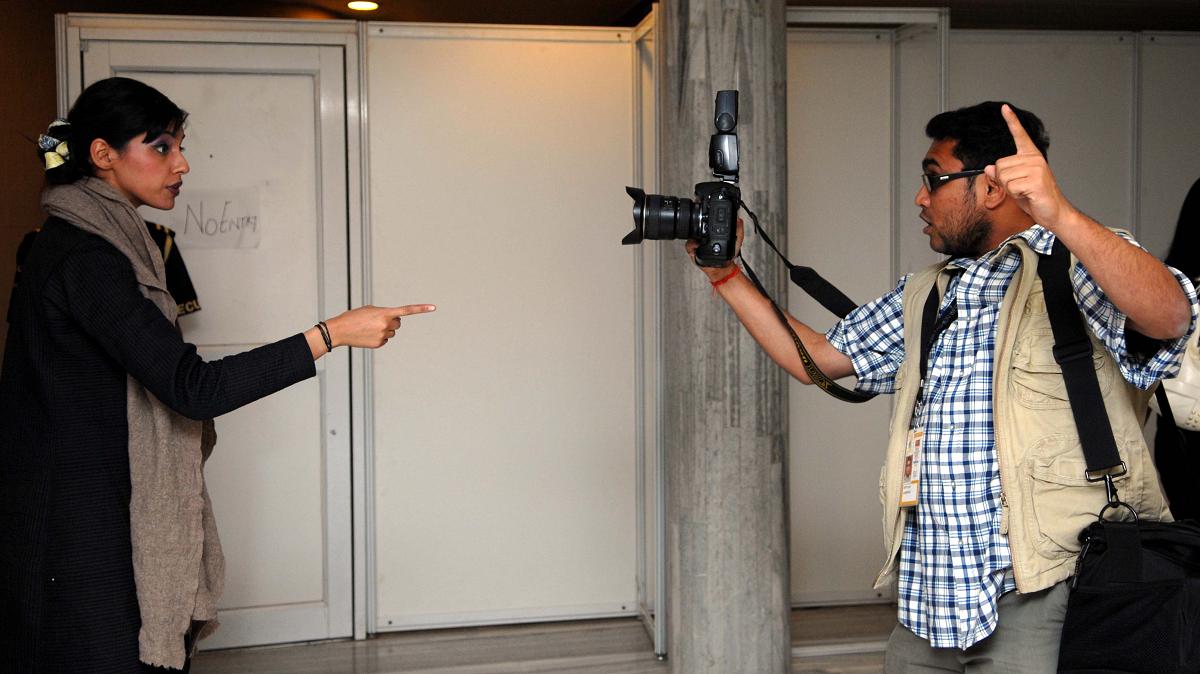 Photo by Salil Bera.
Comments (3)
Wonderful insight to the world of a professional photographer's life. Lovely pictures too. I believe that the real life stories cannot be matched by fiction.