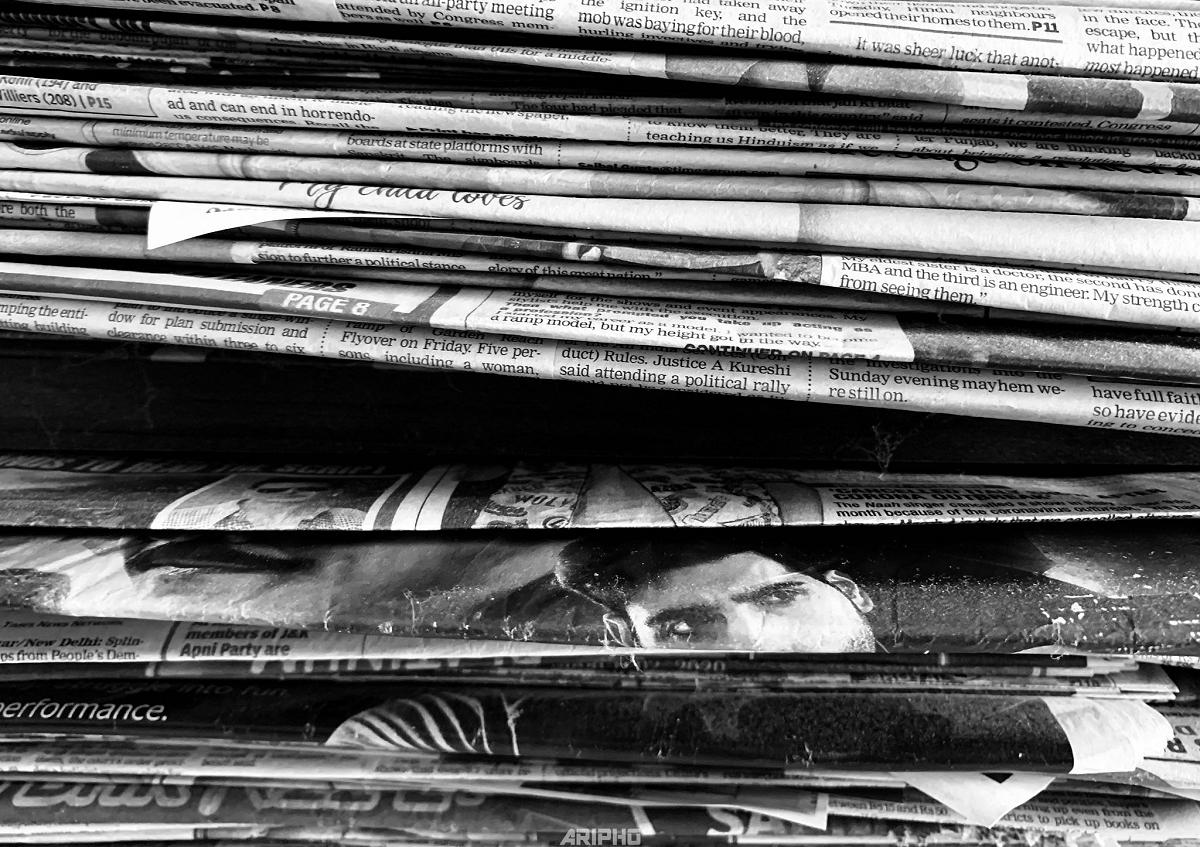 It was May 2005, when I landed in Delhi for my first ever job interview. Yes, I had started quite late. Piyal Bhattacharjee, now a close friend whom I had never met personally before, I have started my career with The Statesman as freelancers only after he left for Delhi. This newspaper used to be the launching pad for the beginners. Piyal was then working in Today, a daily tabloid of India Today group and before moving to TOI he introduced me to his boss. Hence I got the call.
That was my first ever journey, all by myself . After meeting with the HR manager, I bagged it. Yes my first ever job.
'Today' was a 16-page tabloid and yet had its presence in the market. I had worked there for around 18 months. In these months I have learnt a lot and gained both personally and professionally- from a freelancer to a staffer to a much more matured / worldly wise individual.
I have always felt very non-existent in the society for being a jobless person. No one said anything directly to me but I could always sense that smirk behind their tight lipped look. But soon I had a job, a salary and I was on cloud nine. I used to work 7 days a week but never felt tired.
That 13th floor office was my home. I used to have breakfast and lunch in the office canteen and would go back to my one room apartment (this word is way bigger than the place) only to grab home delivered dinner and rest. My energy was at a different level altogether.
In the year 2006, I moved on to a newly launched tabloid, 'MetroNow'.It was a joint venture among two arch rivals of the newspaper industry who were Times of India and  Hindustan Times. By then my previous newspaper had changed its name to "Mail Today".
I had a gala time in MetroNow. Many memorable photographs and memories account for my brief stint in that paper.The paper had the guts to tell many a stories and compelled other main stream papers to follow it. All of a sudden in the year 2009 January the joint venture dissolved and decided to part with its employees in a phased manner. It just took one more year and they had shut it down totally. That year our growth was 103% in terms of readership. My name was in the first elimination list and had to part with teary eyes.
I was upset but not shattered. The fire within was still alive which allowed me to survive for a span of  ten long months before joining one of the leading dailies , Hindustan Times.
After more than three years of experience in tabloids it was something new. They followed a completely different approach towards the story and photos. For the first time I had a photo editor as in the last two instances we were on our own.
Ten months of struggle had worn off my confidence which I had to work on in order to prove my mettle to my boss. He was however never satisfied with my work and the reason is till date a mystery to me. In the 4 year tenure in that paper I had some great opportunities to show my skill as a photographer . I had covered from Bengal Assembly election 2011 to Uttarakhand floods to some good projects like "India Awakened" and other important stories. I had regained that energy all over again.
I was then about to get married in the year 2013 and needed money to be able to start a new innings. My company had hardly given  any raise in the last couple of years back then. So I had to take a stand. I decided to move on to a new option.
My next halt was DNA, a Mumbai based daily, I was posted in the Delhi bureau as the Chief Photographer.  We had only one nation page in other words my scope was limited to only one page but almost everyday my photo found its place there. Felt really fortunate, but as they say that 'good things come in small packages'. Everything went great only till the bureau chief started poking his nose in to judging or rather miss judging photography.
I went back to Hindustan Times again. This time in Mumbai and after another two years got transferred forcibly to Bengaluru. There I lived a retired life, almost. I hardly had any assignments on a regular basis and missed looking for a new story as in Delhi or Mumbai.
In the meanwhile my father became bed ridden, and I asked for a transfer to Kolkata which I got without delay.I had just started enjoying doing different stories and working in my home town when they decided to part with some employees including me. It was really hard this time around.
By now DNA too has closed down its print publication.
As we completed four months with the Covid situation I got the news of the shutting down of "Mail Today" too.
Yes, three out of four of my previous employees/companies have closed down. What a statistic !
Am I happy after the news of their closure? Actually in two minds.
Newspapers have always wrote extensively on the lay-offs, be it Jet airways or IT industries or any other sector but always chose to remain mum when it happened in their own industry. They exploited their employees by raising expectations from them but giving salary raises below the inflation rate. There are many reporters and photographers who have lived for their newspaper and ignored their personal life. There are many who have died on duty too. In a country like India where the employment rate is so low, it is very difficult to digest the news of extensions after retirement. It's a crime. The top executives and editors are earning in crores but the company is unable to pay a few thousands to the remaining staffs all together. There are a thousands of people like Nitai Mondal, rickshaw wala who could spare his share of ration for the more needier one. There are even many people who are paying their domestic help despite their absence due to the Covid situation. But these million dollar companies cannot survive without making profit for a couple of years they claim. Really ?They cannot even retain their loyal and honest employees who have stood by their publication throughout.
We should come together to fight for ourselves.
We need to fight for our survival, for this form of art , photojournalism which is now on the verge of extinction.
This problem is nor a region centric neither a country centric, so all the photojournalist should join hands for their own survival. We should come up with an idea and make that happen.
The sinking has just began.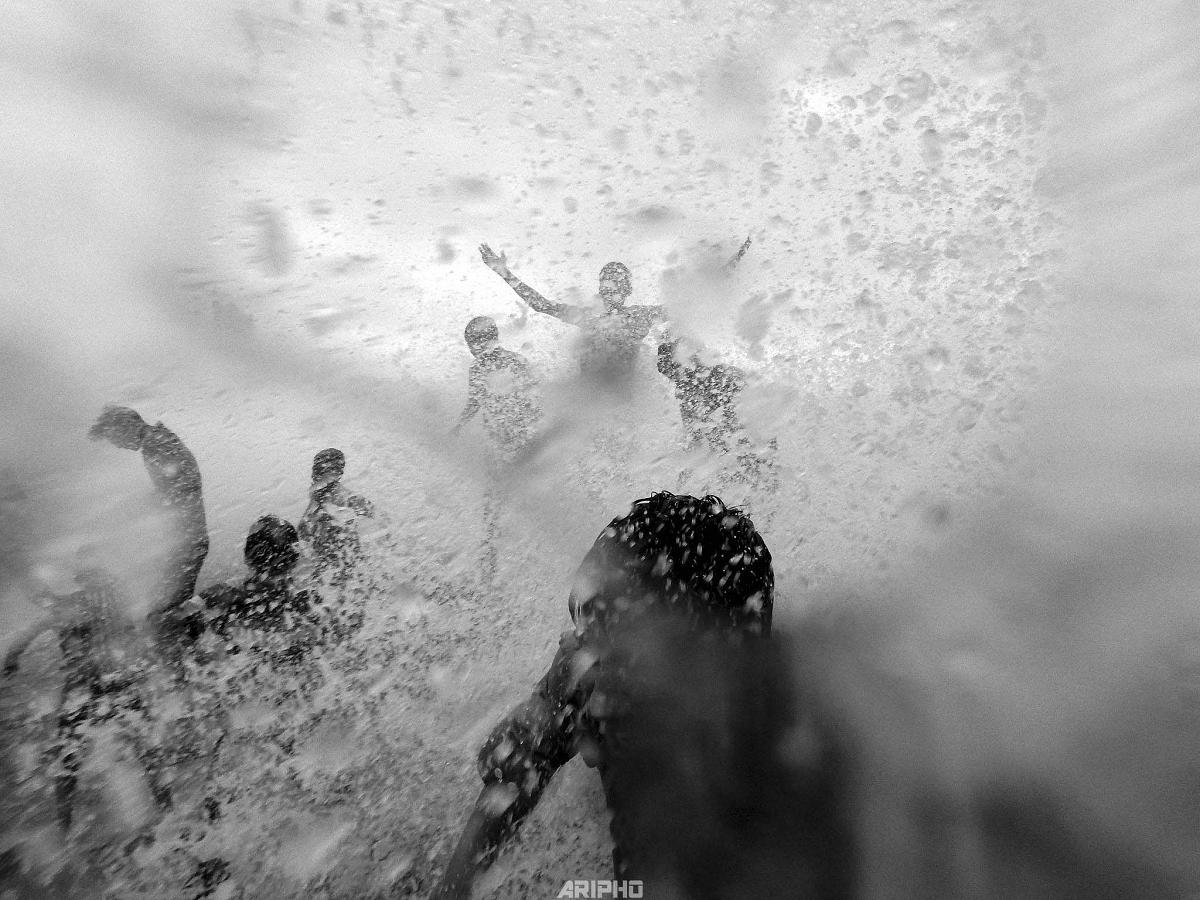 Photo & Text : ARIJIT SEN
Edited by : RAJASHREE SEN